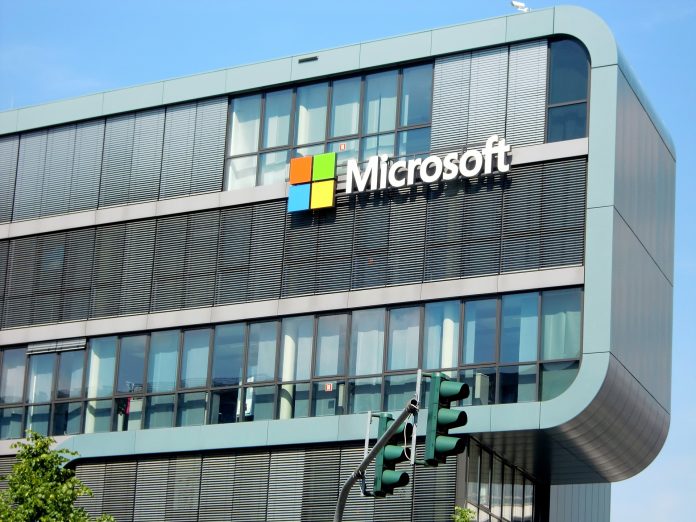 Living in the tech world, it's not easy to survive if there are no new updates. The same is the case with Microsoft windows. After a very long time, Microsoft announced the release of the new Windows 11 during this holiday season, 2021. According to sources, it is expected to be released for all developers by October 2021. The date is a speculation made by the marketing campaigns running across the social media related to the new windows 11. "Can't wait until October!" says Stevie Bathiche of the Surface Team in a Microsoft Teams message to Panos Panay, head of Windows and devices, on one of the posters. This message gives us a hint that the updated Windows operating system and new Surface devices will be available in October.
Moreover, this is just an assumption made by people and might not be the exact date. The insider preview of the new Windows 11 is released. In this, people will be able to get most of the features that Microsoft is promising. The new Windows 11 will be having various new features that will benefit everyone by making their experience wonderful. The features include Android apps, Chat with Microsoft Teams, gaming improvements, a new Microsoft store, and much more. Today in this article, we will discuss how the new Windows 11 will change the game for developers and how the new features would be beneficial for developers out there.
The new Microsoft Store
The biggest and the best update is about the Microsoft store in the new windows 11. Being developers, people always complained about the Store having fewer applications. The Microsoft store will easily support various app types, including Win32, .NET, PWAs, and all android apps from the Amazon App store. It is one the most important news for developers; they can easily design apps for the Microsoft store. It will allow developers to submit their apps without packaging them and host them on their CDN.
Moreover, Microsoft announced that it is bringing Adobe Creative Cloud, Disney+, TikTok, and Zoom to the new Microsoft store. The organization also wants to improve the Store. It is introducing collections to help you locate more apps. There's a "pop-up store" that will handle the installation of apps downloaded from the web.
Furthermore, developers can construct their e-commerce systems. That means your app can use the platform that generates the highest revenue while still being in the Store.
App development tools
App development tools play an essential role in a developer's life. Having one powerful developing tool is a true blessing. The new Windows 11 offers developers a new PWABuilder3 that enables app developers to build PWA app in a short time. Moreover, With Windows 11, the most used WebView2 runtime is included. It makes it easier to use its web platform to construct hybrid web apps as a performant and secure solution. This isn't enough; hence the company is introducing the windows app SDK, also known as project reunion. It will enable developers to reach out to more users by incorporating features from windows 11 in their apps.
Furthermore, the new Windows 11 enables developers to construct applications that run on Windows on ARM with the help of a new ARM64 Emulation Compatible ABI. It means that the app will run on the native ARM and emulated x64 code in the same processor, making it the one best application.
Upgrading and refreshing the apps
At times developers have to refresh an app design due to some reason. It is one big problem to deal with, but it is accessible in the new windows 11. Microsoft has introduced WinUI3, through which developers can easily update their applications in various manners with the help of UI update. Such as spherical geometry, refreshed iconography, new typography, fun micro-interactions, and much more. It will make the experience for developers soother to a greater extent. The Reunion Windowing allows you to construct and control the windows of your project effortlessly. It integrates with your existing app code, streamlines routine tasks, and adds new features like light-dismiss Behaviour, picture-in-picture mode, and easy title bar customization to your desktop programs.
Developing games
Microsoft is known for gaming for a decade, and it has one of the best PC gaming platforms, consoles, etc. The new Windows 11 Microsoft is bringing some significant changes. Firstly, they will be making the game development kit (GDK) available for everyone, and it is for FREE. The GDK will be available easily on GitHub. The GDK has some essential tools, libraries, and documentation necessary for building a PC game. GDK is well-known in the developer world.
Moreover, this time Windows 11 will have Auto HDR, which is a feature that was first available in Xbox consoles. It adds HDR to all old games hence making them superb for the player. Later on, Direct Storage is another feature taken from the company's most recent consoles. This one will have a "Direct Storage Optimized" PC since it will have the type of SSD built as part of the Xbox Velocity Architecture. Still, it will result in super-fast loading times and improved performance. All the windows ten users might not get this feature on their devices; hence let's see what happens when this feature is released.
All these features are a great advantage for game developers to build amazing games that help them grow in wealth and fame.
Teams Integration
This option might be helpful for everyone and not just the developers. Microsoft is incorporating Teams in the operating system. The Teams chat icon will be available in the taskbar, making it easier for people to communicate. Moreover, this will be helpful in multitasking.
Final Words – The New Windows 11
So, that's what Microsoft has decided to come up with this time around. Some of these new features will undoubtedly result in a massive benefit to all the developers out there. Furthermore, Microsoft Teams have been working and collaborating with developers for a long time to build stronger relations. Hence, let's wait until we know the exact date for the new Windows 11 release. Fingers Crossed!