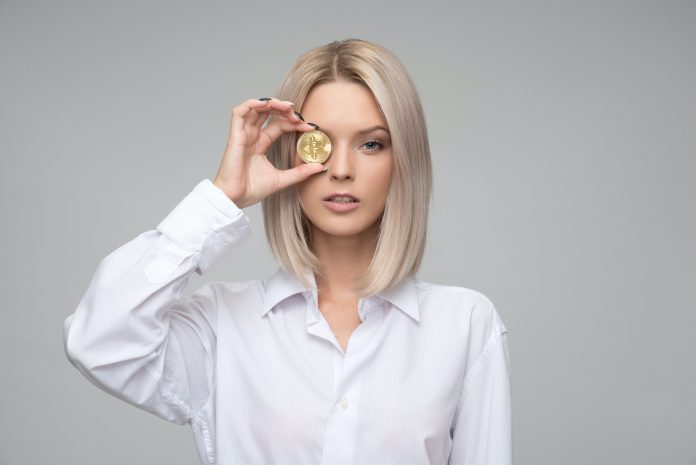 Cryptocurrency is one of the most outstanding technological and financial innovations of our time. Although these assets are relatively newer as compared to the traditional safe havens like gold and dollar, their popularity among the general public is rising by every passing day. The phenomenal gain in the value of bitcoin, litecoin and other crypto currencies has induced greater interest and anticipation in the recent past. Investors are heading in droves towards these virtual assets and the cryptocurrency exchanges are abuzz with intense activity. Before we get into the details about litecoin mining and various litecoing faucets, it will be helpful to start off with a little introduction and some brief background of this crypto currency.
This will assist you in understanding the historical perspective about litecoin and how it came into existence. The litecoin cryptocurrency which is abbreviated as LTC was founded in 2011 by a Chinese person named Charlie Lee. Today, it is the sixth largest crypto currency on the basis of its market capitalization. Over the span of the last ten years, the litecoin has achieved enormous growth and value enhancement. It has indeed morphed into an international blockbuster fin-tech advancement. The litecoin is also generally referred to as the alternative silver to the bitcoin's gold.  If you are just getting started in owning and trading litecoin, the following information will be of great utility for you. In this space, we are mentioning some of the ways you can get litecoin without having to trade or purchase LTC coins through various exchanges. The websites offering such incentives are commonly known as faucets and it is an ideal opportunity for the beginners to own crypto currency as a start:
Moon Litecoin
This platform has a wide-ranging list of faucets that can be utilized for earning multiple cryptocurrencies. In addition to the litecoin, you can also gain bitcoin and other crypto currencies through this innovative platform. All you have to do is to solve different picture captchas and earn some real litecoin as a reward. It is actually as simple as it sounds and you can use this leverage reward to own the real litecoin cryptocurrency. You will be allowed a 5 minute time interval through a timer to solve as many captchas as you like. The platform also incentivizes the returning users and they are paid a lucrative daily award bonus. So you can always go back and earn some more.
The platform is also generous enough to reward you through more litecoins if you refer someone to it as well. Therefore, it is always a good idea to spread the word around and be wealthy as an outcome. You will be having a digital wallet known as CoinPot to store the earned litecoins. This wallet is a handy tool indeed as it can also be used to store other crypto currencies like bitcoin etc.
TreasureBits
You will be required to solve captcha images and solvemedia in order to earn litecoin crypto currency on this platform. The litecoin rewards can be maximized up to 2651 litoshi every 5 minutes. Other digital crypto currencies like Dogecoin and Bitcoin etc. are also supported by the treasurebits platform. You can also avail yourself of offer walls, access to air drop tokens and games by using this faucet platform.  More interestingly, there is a web miner option available on the website which enables you to mine litecoin as well. The payments are processed through faucethub micro wallet.
TheCryptoFaucet
This crypto faucet platform is highly popular among new users owing to its wide ranging features and benefits. This faucet platform can be used to gain other crypto currencies that include bitcoin as well as dogecoin etc. The challenges are quite simple and easy to solve and you can earn free litecoin without much effort. The referral program offers you 50% of the claims made by others which is also very impressive. There is another option of automating your crypto currency withdrawals through this platform. The interface is very user friendly and you will get attracted by the simplicity of the whole process.
Speedup Litecoin Faucet
The speedup litecoin faucet offers you a maximum reward claim of 5166 litoshi every 10 minutes. This litecoin earning is inclusive of the 246 litoshi that can be won by playing a dice game. All you have to do is play games, solve media and correctly answer captcha images to become rich. You can also get bonus reward through a tiered bonus system after making 15 claims. Every week, the top ten claimers are also paid a fixed percentage of the aggregate claims of the whole week making the deal a little sweeter.
LitecoinFaucet
You can earn free litecoins every hour through this litecoin crypto currency faucet. The payment mechanism associated this platform is fairly innovative and exciting. You will be paid random amounts of litecoins that adds more spice to the whole procedure. Every sixty minutes, majority of the users (approximately 30%) will be paid 400 litoshi. Now comes the interesting part. A small fraction of users (about 0.001%) will get lucky and earn 2.5 million litoshi at the turn of every hour. Your account will be deactivated if you do not make a claim every 30 days. Your balance will be paid through "changelly" which is an integrated payment system with this faucet platform. This payment system also gives you a valuable option of swapping your litecoins with other crypto currency assets.
ClaimLTC
If you happen to be an active user looking for regular litecoin payouts then ClaimLTC is the go to litecoin crypto currency faucet for you. The platform offers a total faucet time of 5 minutes in order to incentivize users to visit them at regular intervals. The platform pays rewards in access of 2500 litoshi for solving captcha images. The litecoin crypto currency will be credited to the faucethub micro wallet. This wallet can also be used to store other crypto currencies as well.
Free-Litecoin
This is another beneficial platform for new entrants who wish to earn litecoin without trading or purchasing. You will be required to solve captchas and play online games. You can claim your litecoin reward once every hour. More importantly, there is no upper limit for the claims enforced by the free-litecoin platform. There is a very lucrative referral program as well through which you can also claim litecoin rewards up to 50% of the claims made by your referral.
You can also withdraw as many litecoins as you like as there is no restricted cap. If you do not desire to do so, you are offered a return on investment of 6% on your net balance. You can also opt for their "fair multiply game" and increase your litecoin holdings.
Final Thoughts
The fore-mentioned litecoin faucets are very useful for beginners who intend to learn the tricks of the trade. You can feel your way through the fascinating world of crypto trading by effectively utilizing these litecoin faucets. So stop thinking and start doing!