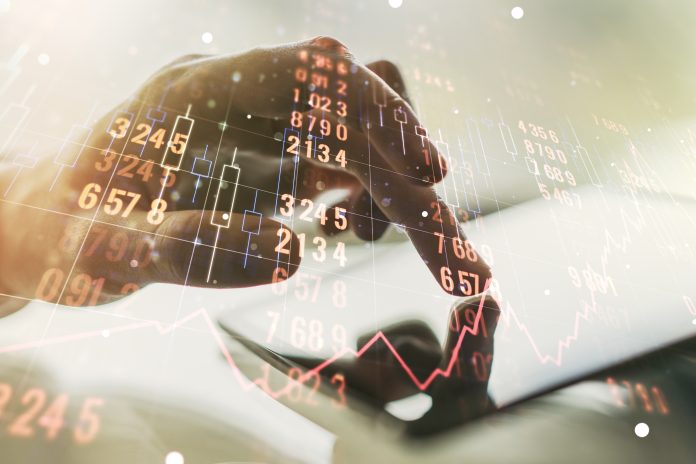 Crypto trading bots are fast becoming a must-have application when investing in the speculative market. It helps you trade on autopilot and can collect profit when the crypto market is in a range. 
By employing a crypto trading bot, you're taking away your emotions from the equation and giving the bot instructions to follow whenever there's a trading opportunity. So, learning what crypto bots can do before integrating them into your trading business is crucial.  
Savvy grid traders encourage you to test free crypto trading bot as you research ways to leverage the automation concept. It helps to avoid pitfalls that are common in the crypto trading arena. 
In addition, the crypto market will not always be in a range, and you must know when not to deploy the bot. Otherwise, you'll be putting your portfolio at risk because a sudden shift in the market can wipe your crypto account from existence. So, here's how to automate crypto grid trading.
Shop Around For Trading Bots
There's an influx of bots to help with crypto grid trading in the market, requiring an analytical review of features and functionality. If you're new to grid trading strategy, it's wise to consult the cryptocurrency community and get feedback that can inform your buying decisions. 
After deciding which automation system suits your trading plan, you can request to backtest using a pseudo account before going live. Then, you can make a sound judgment by looking at the results and comparing reviews from the cryptocurrency community.
Identify A Range
The underlying strategy rides on placing buy and sell orders in a ranging market. Thus, it's crucial to know where the market price action might be in the range and create a grid around it.  
You'll determine the best entry and exit positions for all your trades as you create a checklist for your automation system. More importantly, it'll help eliminate errors when configuring the bot and capitalize on the grid trading strategy.  
Determine Indicators
Indicators play a considerable role in the crypto market and can help leverage opportunities presented by the market when in a range. Bollinger bands, RSI, and MACD, are among the most popular indicators to help your grid trading automation. 
However, you don't necessarily have to use them all at once since too many indicators can complicate your strategy. Instead, trying one that gives reliable information about the crypto market is best.
Find A Compatible Exchange
Crypto exchanges are familiar with market volatility and understand the impact of price fluctuations on your portfolio. Among other reasons, established businesses can allow you to use bots on their platforms. Also, they can offer bots for free once you open an account and start trading cryptos. 
So, a crucial part of your research should include looking for exchanges that allow or are compatible with your grid trading strategy automation. It can help safeguard your portfolio and trade longer in the crypto market.
Take Care Of Technical Issues
It's crucial to ensure the internet connection is stable and your smart device or personal computer is functional. Any electrical fault or network interruption can significantly impact your crypto grid strategy. 
So, as an essential requirement for your automation plan, you must ensure the gadgets you use are functional to support your trading business. In addition, check the security features on smart devices to avoid exposing your portfolio to cybercriminals.
Monitor Your Automation
Once you automate crypto grid trading, monitoring whenever possible is crucial to ensure that the algorithm works according to your preset commands. In addition, it'll help you identify if the system is faulty or needs adjustments. 
In addition, you'll learn if the strategy is profitable by looking at the buy and sell orders running when the market ranges. If the trades return with losses, it's best to close all the open positions to safeguard your portfolio.
Upgrade Frequently
The cryptocurrency market is dynamic and technological changes are constantly finding ways to improve the ecosystem. As a result, the bots can become obsolete within a short period due to improved versions that are coming out from developers' desks. 
So, it's necessary to seek bot upgrades frequently to enjoy trading when the market goes into a range. You can ask for support from the cryptocurrency community or the exchanges you use to upgrade your trading bot system.
Final Thoughts
Babysitting your crypto grid trading strategy can be challenging if you don't know when the market is in a range. You need to plan and balance your emotions, trading skills, and market execution to leverage opportunities on the trading floor. Automation can save you from headaches by placing buy-and-sell orders per your instructions and desires. And if done well, you can safeguard your portfolio and collect profit in your grid trading strategy.