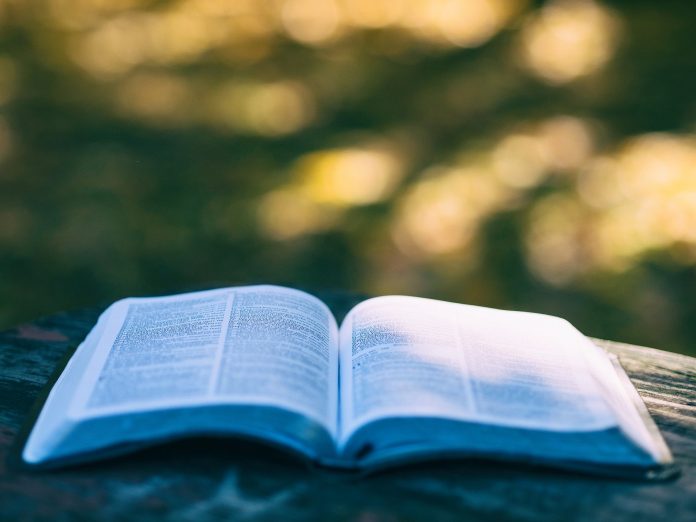 Tough times are part of life. Be it the financial challenges or hardships in your career. Different challenges can considerably impact anyone's life. Meanwhile, some people struggle with being productive, and that is an essential ingredient of success. For many people, productivity is only about the work and output in daily life. But in reality, it is much more than that. There are a lot of self help books for men and women that claim to provide tips and tricks for increasing productivity. But it is vital to understand the factors that influence productivity in daily life. Productivity revolves around time management that enhances one's ability to do more in a short time.
Entrepreneurs always race with time to ensure maximum productivity. Since they have to deal with a lot of stuff for the business, both productivity and time management is important.
So how exactly can you achieve this magnificent productivity level which takes you one step closer to achieving your life goals? Unfortunately, there is no magic wand that will increase your abilities and energy to get to the top level. However, self-development for improving the skills and putting some tips to practice can benefit you and your career. That is why professionals always advise reading essential books that will allow you to steer clear from the challenges and enhance your productivity. With that said, let's discuss seven amazing self help books for men to increase productivity.
7 HIGHLY RATED SELF HELP BOOKS FOR MEN TO READ IN 2021
1. EAT THAT FROG – BY BRIAN TRACY
Eat that Frog by Brian Tracy focuses on increasing productivity. Especially if you have the annoying habit of procrastination, this book might be the best to read. It is a relatively short book that will not take much of your time, and you can easily read it while traveling. It is hard to find such creative books that shed light on hidden issues like procrastination and provide a solution. The author has addressed the time management strategies by utilizing any portion of the productivity sessions.
Not just that, but Brian has also shared some ideas and tactics like the 80/20 rule that will surely improve the time management skills. This self help book for men and women can enhance their skills by boosting their confidence and taking on complex tasks every day. That is what the title of the book means. As Brian quotes, "Eat live frog first thing in the morning, and you will tackle everything efficiently for the rest of the day." Here live frog is the metaphor for the most challenging and daunting tasks that you may always procrastinate.
2. ATOMIC HABITS – BY JAMES CLEAR
As the name implies, Atomic Habits is all about welcoming new and effective habits while destroying the bad ones. Habits drive the notion of getting things done and steering clear of the bad stuff. It is no wonder why the book sold 3 million copies globally. What is extremely incredible about it is that it delivers the exact value you expect from a book known to improve productivity. Most people never seem to understand self-help accurately. Meanwhile, this book can help you break the cycle of bad habits that hinder your growth. James, with his piece of writing, is revealing practical strategies to get ahead with productivity.
According to him, the problem is not with your daily routine and time management. He says it is a problem with your day-to-day behavior that destroys your career. Sometimes it is hard to break bad habits. But realizing the importance of other factors and the impact of bad habits on your life will allow you to change your system.
3. ESSENTIALISM: THE DISCIPLINED PURSUIT OF LESS – BY GREG MCKEOWN
Another good read in the self help books for men is Greg McKeown's Essentialism: The Disciplined Pursuit of Less.  Greg Mckeown is known for the strategic planning and leadership strategies books and professional guidance. Moreover, along with the name essentialism is the critical subject in his famous books. This one, in particular, has stressed the matter of our choices and how they impact productivity. Be it free time, family, or other chores, and these choices involve some resources and times from our lives.
Moreover, the author is addressing to the readers what matters the most. It is easy to get drifted and lose the important tasks that you had to accomplish with the daily tasks. Meanwhile, incorporating essentialism will allow you to prioritize the tasks efficiently and also manage the time.
On the other side, the book also discusses the importance of awareness and mindfulness for the tasks. Entrepreneurs and aspirants must acquire skills and courage to stay no and learn to set priorities. With these practical ideas, individuals can develop multitasking abilities to juggle time management.
4. THE 4 HOUR WORKWEEK – BY TIMOTHY FERRISS
Meanwhile, the title will fool you by 4 hours workweek. But in reality, this book gives insights into time management and productivity. Especially with the COVID-19 trends enforcing people to work from home, this book is a good read for implementing professional life at remote work. There are not exactly shortcuts tips for your daily work life.
What is even better for this book is that Timothy has shared his own experiences in professional life. According to his insights, 80% of the productivity comes from your 20% daily time. Whereas the rest is just the time, you are wasting. For that instance, utilizing time effectively becomes critical in ensuring higher productivity. This book will also shed light on the solid tips to boost workplace productivity without impacting your overall energy.
5. DEEP WORK – BY CAL NEWPORT
To succeed in the information boom of the modern world and earn skills for time management, Deep Work shares all the insights for a successful career. Deep Work combines the subjects of other self help books for men and focuses on the skills for building a thriving career professionally. According to Cal Newport, removing the distractive elements can boost the focus and get the job done. The distraction-free environment is the key to build cognitive functioning and also serves value along with productivity.
6. THE POWER OF HABIT – BY CHARLES DUHIGG
Another entry in the list of self help books for men is The Power of Habit. As said earlier, habits are the prime influencer of our productivity and time. Meanwhile, this book is a perfect combination of life stories and lessons from Charles Duhigg. While reading, you will enjoy the entertaining stories of Charles while also learning easy ways to change your habits and structure your time.
7. TIME WARRIOR – BY STEVE CHANDLER
Last but not least, the Time Warrior. It is, in essence, a book for time management. Steve Chandler has set up a variety of strategies that you can incorporate into your daily life. The book should help you learn the mistakes that most people make in their professional life. Moreover, earning these skills and lessons will enable you to structure your time and reduce procrastination by multitasking.
FINAL WORDS
The main focus of these books is to overcome the challenges of time management and avoid procrastination. There are numerous other books that you can consider to build a strong work habit and enjoy guilt-free professional play. Meanwhile, reading these seven amazing self help books for men is already worth the shot.