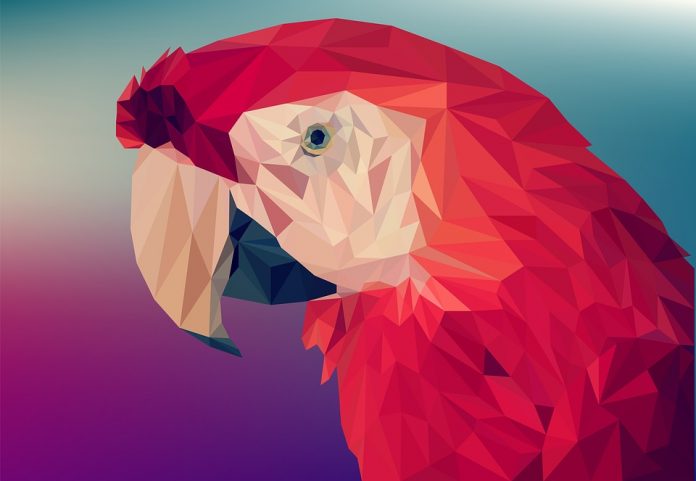 Graphic designing presents you with a creative way to visualize your thoughts. You can create incredible and appealing designs for your business cards and brochures. Well, it isn't limited only to these as digital art and designing haven't got any bounds. It includes all kinds of graphic design resources. For example, designing logos, vector images, banners, 3D animations, infographics, presentations, and custom marketing material.
At present, many people are joining the graphic design community. They use various kinds of graphic design resources that aid in creating attractive illustrations, comics, and much more. However, it isn't essential to use the premium software for the best results as many free versions are also available with the utmost tools and features.
Additionally, most of the free graphic designing resources and software are easy to use. They come with different sets of tools to give you a creative designing experience according to your preference. These resources are very vital for graphic designers. This is because the role of graphic designers in today's world has significantly increased since it can be a high-priced digital product as well.
Graphic Designing – In-demand Skill:
Graphic designing is a highly demanded skill worldwide. Many businesses need excellent graphic designing services to attract their target audience. It is the best approach when devising a marketing strategy. For example, suppose your company is well-established in Australia. In that case, you can consider Graphic Design Wollongong which offers a wide variety of graphic designing services. These services range from logo designing to designing custom marketing materials, including everything in them.
You are struggling to create a website that is both simple and beautiful.
Your previous web designer has made you a site that is too complicated, or the code is messy, or you can't update the site yourself.
Hire PRIMA LINE Web designer and get a beautiful, easy-to-use website.
Coming back to graphic designing resources, suppose you are a beginner-level graphic designer. In that case, this list of top free resources will surely add value to your designs.
1. Krita – Design Like a Pro:
Krita is an exceptional, free, cross-platform, and open-source graphic designing software that lets you create professional designs. It comes with a super-easy, interactive, and customizable user interface along with a selection mask tool. Also, it provides drawing aid to help you get started. Undoubtedly, Krita is the best option for designing textures, conceptual art, comics, and illustrations. 
It's interesting to note that you can extend the respective tools list by importing your favorite brushes and textures through the resource manager.
2. Canva – Grab 8000 Free Templates:
Canva is a unique web-based software for designers of all levels. What makes it stand out is its drag and drop feature which lets you create tempting designs within a few minutes. So, whether you want to create a design from scratch or edit the existing templates, the results will be mind-blowing. Also, it can be helpful to enhance photos or edit them efficiently while adding visual effects and animations.
Surprisingly, Canva consists of 8000 free design templates and a vast library of images, shapes, fonts, and much more. Furthermore, it lets you create professional designs and export them in various formats, including the GIF format.
3. Gimp – Go Advance:
Gimp is a great and recognized graphic designing software with a customizable interface. It is cross-platform, open-source, and free to use. Facilitating quick editing of raster images, digital retouching, and a wide variety of plugins make it the ultimate choice. Moreover, it has support for all file formats. Also, its photo enhancement tool can provide astonishing results.
Gimp also has many advanced features, including layer masks, curves, and animation package. However, it lacks support for Photoshop plugins.
4. Vectr – Create a Team Design:
Vectr provides you a thrilling experience with its information-sharing feature. The respective functionality helps the individual designers to create and edit a particular piece of design until it's completely ready. Thus, it allows performing teamwork. Moreover, it is a go-to place for creating a broad range of t-shirt prints to complex website graphics.
Undeniably, Vectr is a free, cross-platform, cross-browser, and simple graphic designing software. You can use it either online or download it. In both ways, it will assist you in creating wonderful artistic designs. Also, your designs will be saved and synced automatically. So, you can easily enhance or edit them later.
5. Gravit Designer – Show Your Creativity:
Gravit Designer is a free, cross-platform graphic designing tool created by a small team. You can efficiently use it in your browser as well and gain an exciting online designing experience. Though it is free, it possesses all the essential features and tools such as pen tools, vector tools, and layers. Moreover, it won't be wrong to consider it similar to Adobe Illustrator, except that it doesn't have a few powerhouse features. Still, you can create beautiful designs in Gravit Designer for marketing materials, icons, and anything else that crosses your mind.
Believe it or not, it is easy to use, and you'll have fun while visualizing your thoughts into attractive designs. 
6. Daz 3D – Draw Realistic Characters:
Do you have innovative 3D design ideas to implement? Then it will help if you prefer working on Daz 3D. However, a powerful computer is a requirement before the actual game begins. Daz 3D is a free 3D graphic designing software that runs efficiently on Windows and Mac. It offers facial expressions, morphing tools, a 3D creation tool, 3D content modeling, movements, rendering, and animations.
Moreover, it enables you to create detailed characters with the help of a character engine and figure platform. Hence, Daz 3D is a complete package for creating 3D masterpieces out of scenes and characters. Also, you can consider it as a combo of Genesis 8, Hexagon, and Daz Studio. 
Conclusion:
No doubt, graphic designing is a vast field. Hence, there are various free and paid resources available on the internet. So, be creative, know your interests, choose free software initially, and get started. Later, you can move on to the premium versions as well. Believe me! Your creativity and hard work can produce magnificent pieces of design while giving you a sublime experience. These graphic design resources should also help with designing ebooks.