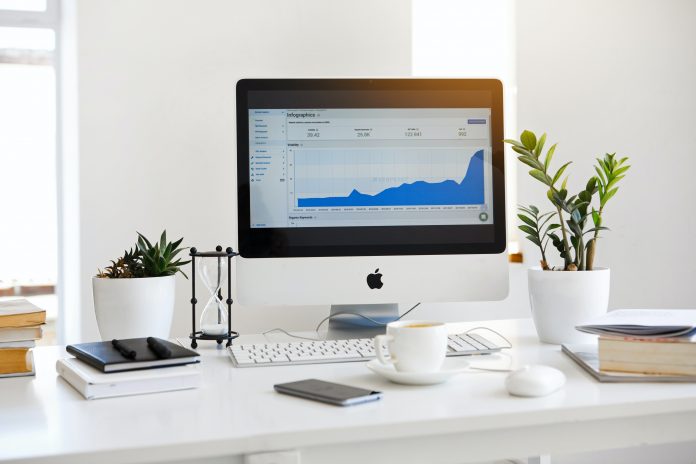 In the era of digitalization and growth, the trends change rapidly; hence growing a brand is much more complex than it used to be before. The marketing field changes in a blink of an eye. Every time you take a step, new strategies and goals impose a difference in the old marketing techniques. Such new marketing strategies have caused the emergence of new fields such as growth marketing managers, aka growth marketers. Companies' primary goal has always been to increase their loyal customer base and profit. Today, however, individuals at the top lack the time and resources to be in charge of optimizing those Objectives. That is how the void of a Growth Marketing Manager was created. Large companies like Facebook, Microsoft, and YouTube require a team of growth managers responsible for the growth of the company's prime asset, i.e., customers.
Directors are responsible for understanding the financials and risks of their companies, but they have to do this without the right tools. Current tools are too complicated, and they don't provide the right information at the right time.
The integritygovernance is a simple tool that provides board members with a clear overview of the financials and risks of their company.
What's a Growth Marketing Manager & Their Role
As said in the past 'Marketing Manager,' the new field of growth marketing manager is well versed. A growth marketer is the one who conducts continuous, progressive testing across the funnel and analyses the data to generate data-driven strategic improvements that improve the Key Performance Indicator. Consider them to be a Chief marketing officer or a sophisticated marketing manager. The role of growth marketers is to focus on acquisition, activation, retention, and upsell of customers and users. Such personnel mainly report to the CEO or the chief growth officer of the organization.
They collaborate cross-functionally with engineering, design, analytics, product management, operations, and marketing to create and execute growth projects. However, before launching any such efforts, a Growth Marketing Manager must ensure that everything vital is being monitored and complete data architecture is in place. Data is the key to run the growth engine of every organization.
A growth marketer will provide a fresh perspective, a flexible strategy, and a revenue-driven mindset. Hiring a growth marketer with practical experience is an essential first step in achieving that objective.
To manage their role, they need a proper skill set. These skills include critical thinking; as mentioned before, the growth marketing manager works with cross-functional teams. Hence, they have to assess complex data and make decisions accordingly. Moreover, they should have product skills; this skill makes them evaluate the product and help bring changes. A growth marketing manager is nothing without acquisition and practical skills. Acquisition skills are helpful when it comes to content creation and the organic growth of the business through SEO. Lastly, the practical skills help them experiment with the new products in the market and assess their development.
Responsibilities of a Growth Marketing Manager
The growth marketing managers have a set of responsibilities to ensure the stability of a business and attain more loyal customers.
Product Leadership Responsibilities
Growth Marketers are responsible for the changes in the product and the generation of new ideas that drive the growth of the business. Moreover, create a clear vision throughout the organization for growth product optimizations by reaching an agreement on objectives that will lead to substantial product enhancements.
Analytic Responsibilities
Here the growth marketing managers use their analytical abilities to understand, visualize and interpret the data. It helps them see beyond the numbers what consumers want and how they interact with the business. It allows them to see the growth opportunities and explore new avenues of success.
Product Growth Analysis
The product growth responsibility offers the growth marketing manager to Recognize environments, consumer behavior, and long-term dynamics. Moreover, it helps identify new levers to assist in moving important metrics making suggestions on what to include in the product roadmap.
Product Marketing Responsibilities
Such responsibility enables growth marketing managers to plan and manage cross-functional projects to apply proven product enhancements in new locations. Furthermore, Lead marketing efforts in collaboration with product teams to successfully promote high retention experiences throughout the world. Drive numerous projects from concept to execution in an orderly manner in a fast-paced setting.
The Importance of a Growth Marketing Manager
The question that most firms raise is whether we should have a Growth marketing manager or why it is essential to have one. There might be some stages in a business that it might not be necessary to have a growth manager, but you may need one at some point. Progress usually works for companies that have achieved some level of product-market fit. Trying to increase growth before that stage is probably pointless. According to the facts, you need a scale for growth. If there is no scale, there is no point in development. The same is the case with having a growth manager. If the business does not have any product-market fit, then a growth marketing manager is of no use.
Moreover, growth marketing managers enable development in the organization in many ways, for example:
Develop consumers trust and attract more customers
Most companies that use SaaS or other software lose around 2% to 3% of their customer base every month. Hence, they need to grow to a much more significant percentage to create long-lasting bonds with their existing customers and bring new customers to the business. It is only possible with the help of a growth marketing manager on board.
Create a bridge between various departments
If there is no growth team, all other departments will struggle to reach their full potential. Your marketing team will frequently have to pause its processes while engineers complete their work. Or they will be unable to optimize predicted good results since they lack the capacity to modify the product. Growth marketing managers connect engineering, product, sales, and marketing.
Sum up everything
In the real world, companies can never expand as a result of a specific strategy. They grow as a result of coordinated efforts directing towards one goal. Growth marketers are critical in breaking down promotional barriers and empowering every part of the customer experience to focus on one goal: increasing by gaining newly engaged consumers.
Conclusion
In conclusion, a growth marketing manager is a must for most companies that have reached their product-market fit. Once you have a product-market fit, then it's time to hire the best candidate for the job. These two things balance the equation resulting in substantial growth. Marketers and people in business consider growth marketing to be essential for having a stable business. It is inextricably linked to both product management and engineering. Moreover, hiring a good growth marketing manager takes time and effort.