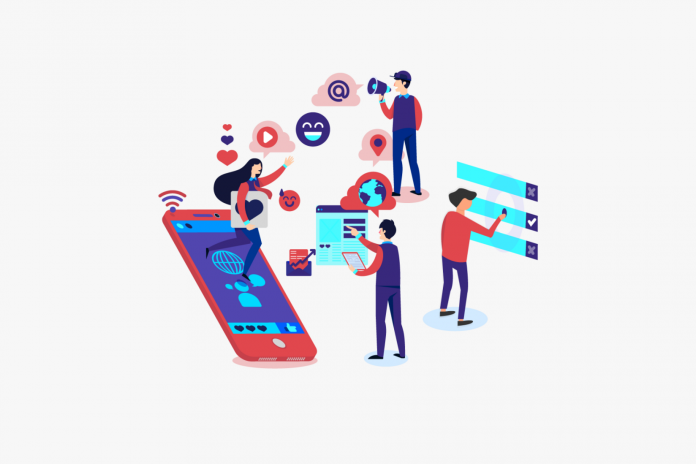 Reporting has always been an integral part of business intelligence that focuses upon the visualization of data. Data is generally visualized in the form of graphs, tables, or charts. However, when visualization intends to represent data, you must present the data accurately. In addition, such visualizations must be easily understandable for the user and the receiver. Before the latest technology, any data reports and visualizations were static. That means that the data in the report cannot be changed or manipulated on visualizations. But now that the business industry is changing, so are their reporting requirements. Thus, interactive tools and software such as business intelligence reporting are finding their place in every industry in the fast-pacing world.
Business Intelligence reporting is the process of extracting or receiving information and providing it to the end-user in the form of a report. This process uses a BI solution or software to achieve desired results. Typically, it happens to be a part of any BI software that allows the users to structuralize information and summarize it in a report. Such software aims to make the report analysis easier, prompting quicker operations.
How does Business Intelligence Reporting work?
A Business Intelligence reporting tool extracts the data from the data sources and reads it. The tool can recognize different business measurements from the extracted data that include inventory, sales, revenue, etc. Then, it applies different dimensions or variables on these measurements, such as the customer information, date, or order to create a complete analysis.
Users have the option to choose the variables and dimensions through a pick and drop feature in the tool. It allows them to make comprehensive reports that suit the current requirements. You will be able to create graphs, algorithms, pie charts, or histograms depending upon the type of data you choose. You can also create dashboards to fit different dimensions and update them in real-time or according to a schedule.
How does Business Intelligence reporting break the data down?
In the past, using business intelligence tools required extensive knowledge of SQL and data reporting, making IT users its typical user. However, advanced technology has evolved BI to become more user-friendly and intuitive. Hence, it allows many different departments and domains to access and acquire the tool's benefits.
However, there are two types of business intelligence. The first type is the generic BI that the IT experts use to extract its data and make reports. The second type of BI is the modern BI. Modern BI allows the users to interact with more intuitive software that can analyze and generate data reports with more efficiency and agility.
Most organizations collect their data through many research methods that include:
Websites
Focus groups
Case studies
Transactional histories
Giveaways
Contests
Interview questions
Questionnaires
User profile information
Petitions
Application
Social media activity
The role of Business Intelligence reporting in this channel begins with the collection of data. However, to break down, users must use quality data collection methods so that the BI tool can extract relevant and accurate information.
Benefits of BI reporting to the business
Business intelligence is more than simple software. It is an initiative that allows the companies to use the data that flows in every day. Apart from that, some of the benefits of business intelligence reportingare:
BI reporting platforms have the ability to perform heavy data processing from the company's cloud or servers. This tool extracts data from different sources into a warehouse and proceeds to analyze it according to the user's variables.
The power of BI is helping organizations cut down the time needed for extensive analysis, leaving time to be more productive. Hence, BI tools are making data analysis and reporting easier, more efficient, and intuitive. Even non-tech users are able to use BI tools to report and analyze data without needing to learn SQL.
Increased organizational efficiency
Business intelligence is allowing organizational leaders and management to gain access to a holistic view of the company's operations. It enables them to create and observe results according to a specific benchmark. In addition to that, a holistic view of the data and reports allows them to recognize fresh business opportunities.
Business Intelligence reporting helps cut down data analysis and compilation hours, which gives them more time to become innovative with the data.
Data-driven business decisions
When management and business leaders have faster access to reports and accurate data, they can make better business-related decisions. In addition, having real-time or updated data knowledge helps them recognize their client's needs and make decisions to fulfill their demands.
Improved customer experience
Business Intelligence reporting directly influences the customer experience and satisfaction. Many companies use BI tools to create dashboards for every employee. These dashboards extract data from the customer support data. Employees use this data to identify new opportunities and improve their customer services. This approach also helps in reducing the average support calls.
Improved employee satisfaction
When employees have to contact the IT department and analysts for every small report, they are more likely to make decisions without the latest reports. BI helps make data reporting scalable and provides every department with data solutions according to their demands.
Increased competitive advantage
Companies can find more opportunities to improve their services and gain a competitive edge when they know their current performance. For this purpose, they can analyze data from thousands of sources to decide which time is best for launching into the market and make better strategies. With the aid of BI reporting, companies can stay on track with the ever-changing market and monitor these changes to produce the best results.
BI tools
If you consider implementing BI tools for better business intelligence reporting, then we have a piece of good news for you. Many options in the market can help you identify and understand trends and derive meaningful insights from them. These tools will help you make better strategies and grow your business. Some of these tools are:
SAP Business Objects
SAP Business Objects is a BI tool that allows you to create comprehensive reports, draw analyses, and create interactive and attractive visualizations. These tools specifically focus on customer experience, digital supply chain, CRM, ERP, etc. The most significant benefit of using this tool is that it allows the users to build a personalized application or dashboard.
Datapine
If you are looking for an all-in-one BI platform, then Datapine is perfect for you. This tool facilitates the users through its complex data processing and analytics. As it has many self-analytics approaches, the user is able to integrate diverse data pools and perform comprehensive data analysis. You can also build interactive dashboards that can help by making actionable insights.
MicroStrategy
If you are looking for a powerful, quick, and efficient tool that allows you to make dashboards, analyze data, cloud solutions, and is hyperintelligent, then MicroStrategy is the one. This power BI tool will enable you to identify new trends, identify the latest market opportunities, improve your products, and much more. You can connect this tool to various data resources such as the cloud, spreadsheets, data service centers, etc. You can access this tool from your computer or mobile.
How to incorporate BI tools into your business
Many companies are now using business intelligence tools for research and reporting for different departments. In addition to that, companies are using tools to create a benchmark that allows them to analyze their competitor and take actions accordingly. Therefore, some ways that companies incorporate business intelligence reporting are:
Collecting business information
If you need to make decisions in a hurry, you may need relevant research and data to back up your decisions. Instead of implementing a number of strategies to gauge their effectiveness, you can simply use different BI tools to collect relevant information quickly before making a decision. These tools allow you to create a comprehensive analysis with just a single click. Therefore, you can have information in a matter of seconds to support your decisions.
Align performance indicators with business strategies
If you are still undergoing the trial-and-error stage, you are possibly wasting a lot of time and resources. To run your business efficiently, you need to set the right business insights and proper metrics that indicate your performance. These indicators can prove the effectiveness of your decisions and strategies.
How it allows you to make decisions
Business intelligence reporting is a crucial tool that allows you to make informed decisions backed up by relevant and up-to-date data. BI tools have the ability to extract data, process, and make data analysis with a simple click. Therefore, if you need to make business strategies and decisions, you can use real-time data to back up your claims. Apart from that, BI tools allow you to set indicators and metrics that will enable you to observe your company's performance and the success of your strategies.
Is Business Intelligence reporting the future of Data Analysis?
Business Intelligence reporting is a revolutionary advancement in IT. The feasibility and ease of use allow non-technical users to benefit from the data without contacting analysts or the IT department. Furthermore, as it increases data access to the company employees, it improves their performance and allows them to make better decisions.
There is no doubt that BI tools are the future of data analysis. These tools help in collecting, processing, and reporting data through one application or dashboard. It makes the data analysis process more straightforward, and interactive visualizations allow the user to comprehend the reports easily. These tools are reducing the technical difficulties and information gaps within business. Therefore, they are essential tools for business data analysis in the future.