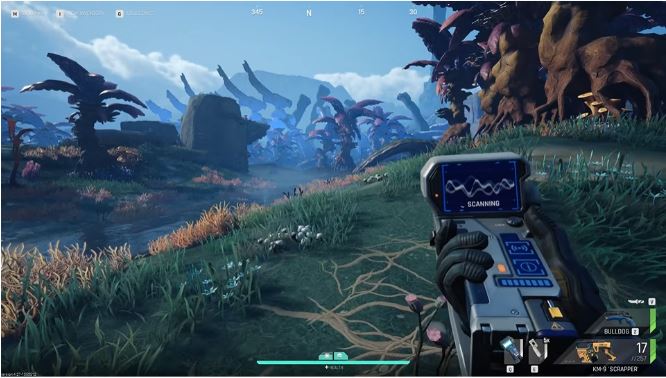 Have you ever played a match in Escape from Tarkov? Or entered into the arena of Hunt: Showdown? Well, then The Cycle Frontier is definitely going to excite you. The tense and high-risk combat scenarios with the ruthless climate that keeps on changing in the blink of an eye can easily make any beginner feel overwhelmed. Diving into the world of a hectic mix of PvP and PvE can be a very challenging and tiring task, and even a slight mistake here in The Cycle Frontier can be very costly, so it is best to come prepared in this unforgiving world.
If you have never dabbed into heavy extraction shooter games like Hunt: Showdown, this game can turn into a complex and confusing world. But don't worry; we have pieced together the top four The Cycle Frontier Cheats that will help you thrive and survive in the planet's lush jungles.
At the start of the match, you will come across two maps: Bright Sands and Crescent Falls. As soon as you reach the launch terminal, you gain access to drop into one of those maps. The choice of the map can determine the level of hardships you are going to face in the match. Though the game is harsh and unforgiving, especially for new players, Bright Sands is more docile and far easier to survive compared to Crescent Falls. For beginners, it is better to stick to Bright Sands to get a smooth start to their journey in The Cycle Frontier. Bright Sands will offer far fewer PvP threats that are mostly confined to various tiers.
Many players jump straight into the Crescent Falls before getting thorough knowledge about the game, leading them to get killed repeatedly and ultimately lose interest in the game. Once you start making progress and become familiar with the game tactics, you can move to the tougher Crescent Falls to get better loots, but until then, play in Bright Sands.
Beware of the fall damage.
There are some things that are not mentioned in the game's rulebook, and you have to learn them the hard way, but not now. We are here to spill some lesser-known tips to make your journey smoother. Unlike other games, where you do not face any noticeable damage while jumping from a tall building or hill, here in The Cycle Frontier, there is impactful fall damage that can get you killed. So, be very mindful while coming down from a hill or any high-rise building to avoid fall damage as much as you can. Slight negligence can drop your health levels down and kill you then and there, taking you back to the Prospector Station. It is best to be careful at the rocky outcrops and cliffs to avoid any nasty surprises during the game.
Do not avoid faction missions.
Want to earn exciting gears and top weapons? Completing faction missions and contracts is the key to it! Doing this will expand the given inventory under all three shops. It will help you level up your gameplay and learn new skills that are required to take you to another level. Try to complete the initial Punch In missions and other quests to improve your relationship with the faction to unlock lucrative jobs, gears, and other rewards. At an earlier stage, you have to loot various items to earn exciting rewards. Generally, the rewards include weapons of higher level and attachments to improve the quality of your weapon. See which faction offers the best reward, and try to complete missions of that particular faction over others.
Keep an eye on your stamina.
If you do not want to alert your opponent about your location due to your heavy breathing, it is best to keep a check on your stamina levels. Running, jumping, and meleeing in a game like Cycle Frontier comes with a cost – the stamina cost. The more you jump, run, or melee, the greater your stamina levels fall, putting you in a very tight spot. Always keep an eye on your stamina levels and try to stay still or lower your activity levels to get your stamina back.
The above-mentioned tips are some of the best you can jot down and use to start your journey of The Cycle Frontier at a good pace.