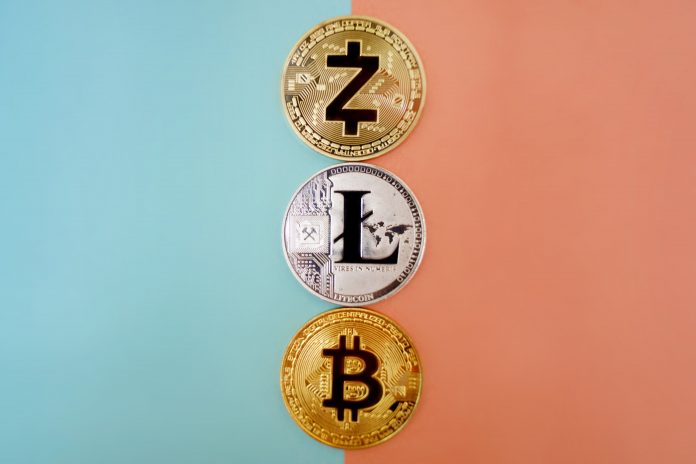 Technology has revolutionized the world and still thriving to make everything easier. Alongside all other things, technology has innovated currency (coins) into electric cash, which you can earn, regardless of the market condition. Electric money was visioned long before, and now in the form of cryptocurrencies, it is accessible to everyone. Just like moon litecoin.
Cryptocurrencies are digital currencies. They are a cash alternative, and initially, the purpose of designing them was to make online transactions easier. Cryptocurrency is also a main source of passive income for many people. People can earn crypto through different faucets. Moon Faucets are one of the first cryptocurrency faucets. 
A company developed them to allow people to earn crypto without any fees or investment. This company was initiated in 2015, and it has five sites.
The five sites are known as Moon Family, and they all are similar to each other. The only difference is the cryptocurrency type; you can only extract a particular coin from each site.
Moon Bitcoin: This faucet will allow you to earn Bitcoin(BTC).
Moon Cash: This faucet helps to earn Bitcoin Cash (BCH), an altcoin version of BTC.
Moon Litecoin: It will give you chances to earn an alternative bitcoin known as litecoin.
Moon Dogecoin: You can earn an open-source cryptocurrency known as Dogecoin from this faucet.
Moon Dashcoin: Dash; Privacy coin or a derivative of litecoin is the primary source of currency from this faucet.
Moonlite faucets are different from other faucets, as they allow you to choose how to make bitcoins. All sites are equally important, though Moon Litecoin is one of the largest generators of Litecoin (for free!). The site uses Litoshi to measure Litecoins. 
Keep reading to know everything about Moon Litecoin and how you can make money through it.
What is Moon Litecoin?
As we have mentioned earlier, Moon Litecoin is a part of the Moon Faucet family, which allows you to win Litoshis in the simplest ways. With an interval of five minutes, you need to solve a captcha to earn Litoshis. Litoshis are tiny fractions of Litecoin. Litecoins worth massive amounts. Therefore, they are divided into small parts. Faucets are covers where they divide satoshis to increase this virtual coin.
Moonlitecoin is a part of these faucets where one can get litoshis in the most comfortable way. Unlike other websites, you don't have to keep track of your performance at Moon Litecoin. You can log in at any time you want, look through it for 20 seconds, solve the captcha you find, and get Litoshis in your account. You can earn up to a thousand Litoshis after every five minutes. Moon Litecoin is nowadays the most famous Litecoin faucet. Foxyrating.com has ranked it as the 9th cryptocurrency faucet.
This project is based on advanced technology to make the mining process more efficient and productive, especially for large-scale crypto tapping. Furthermore, the company only authorizes the data centers in countries with clean and green contractual power supply at a low cost. Thereby, they have established their first data center in Iceland, where the average price is very affordable for industrial connective.
The company is using various types of developed technologies and systems. These systems will be beneficial for maximizing the profits and productivity of large-scale crypto mining. It is using a token named MNL. Smart Contract issued MNL, and it works on the Ethereum ecosystem.
How to Earn Litecoin:
The earning process of Moon Litecoin is similar to the other faucets of the Moon family. You can start earning money here with just a few clicks; by following the signup procedure in a few steps.
Here are the three steps that you need to perform:
Moon Litecoin is based on Coinpot. It requires a Coinpot account. So if you do not have a Coinpot account, you need to make it. Register on Coinpot first.

Now with using the same email as your Coinpot account, signup on to Moon Litecoin.

The final step is to click the button named "Claim now."
Make sure to connect the Moon Litecoin account to CoinPot account. The easiest way is to register on both sites with the same email.
Official Moon Litecoin website is easy to register, write your email, and you'll be in.
Once you are in, you'll see a "Claim Now" button; click it. A captcha will appear on your screen; you have to go through it, and the money will fall into your account bonuses.
After earning through the first captcha, you will have to wait for 5 minutes, and the next package will be available.
Process Of Withdrawing Litoshis:
To withdraw Litoshis, you will have to go to the balance menu. 'Go To CoinPot' will appear; click on it to access your micro-wallet profile.
Extract coins from Moon Litecoin.
If you find the Litecoin block, go and fill out the form for drawing out the coins. Fill in all the necessary information and then click 'Withdraw'.
How Much Money Can You Make Through Moon Litecoin:
Surprisingly, there is no limit when it comes to earning from Moon Litecoin. Your earnings depend on the number of captchas you solve per day. On average, 3,000,000 litoshis can be your earning for a day, and they would exchange for one euro.
It might seem a little right now but think of it as a long-term investment. These litoshis are your free earnings — you can save them for years. For example, the value of Litecoin is 40 euros now, and it will keep rising, and you can manage to earn 100 euros per month if you start collecting litoshis now.
Trick To Earn More:
The only trick to earn more is to get as many referrals as you can. It means to share this faucet with your family and friends and ask them to become your referrals. By doing that, you will get 25% of their earnings added to yours. 
To make it faster, recommend this to at least 10 and 20 peoples.
Think of it as you have done a favor on these people by telling them a way to earn money, while in return, you can also get a small portion of their income.
Conclusion:
Moon Litecoin is one of the best and oldest Moon-family faucets. Therefore, it is worth spending your time on it. There are absolutely no reasons for not earning Litecoins from here. The tip is to claim at least once a day, and you will maintain your loyalty bonus. A loyalty bonus comes in the form of tokens of extra money. The only drawback is the confidentiality of the owner. Unfortunately, that's what happens in the crypto world. Keep moving your coins in your wallet on Coinpot because if they ever decide to stop service and not pay you, you can't do anything. By moving your money in your Coinpot wallet, you wouldn't lose much.