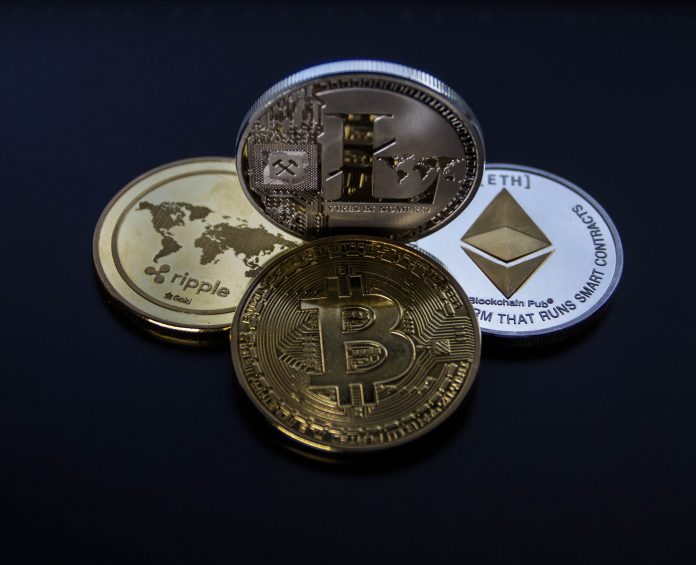 Everyone wants to ride the next bull ride of cryptocurrencies. With the crypto market being volatile, many beginners do not know if there is any right time to invest. And how much to invest? Many do not want to lock in their savings or diversify their portfolio in this unpredictable market. Not many know about some of the high potential cheap altcoins out there.
To curb beginner investor's dilemma, cheap cryptos are a great option that usually trade in cents or less. They have the potential to grow at more than 1000% within a shorter time. If you aspire to become a crypto millionaire, this might be a great strategy as many have lived the bullish crypto markets before.
One approach is putting $20 to $30 in several penny cryptos or the cheap altcoins. 
What are Penny Cryptos?
Penny Cryptos are altcoins with prices in cents. Most cryptos on exchanges are around that price range, waiting to explode. But it that mean they will. The low prices of this cryptocurrency compared to Bitcoin, Ethereum, and Litecoin are lucrative for investors. An investor sees the use of blockchain technology, growing community, and a bit of hype before adding it to their portfolio. 
Here are six things investors should look for before investing in crypto coins.
However, Bitcoin will always keep it value compared to cheap altcoins which drives the crypto market.
What are Altcoins?
All of these cryptos alternative to Bitcoin are altcoins. Among them are stable coins, utility tokens, security tokens, and more. They bring a different avlue to the world of crypto in its application and use.
Moreover, penny cryptocurrencies offer investment variation. To get the most out of your crypto portfolio, you need to diversify. 
Cheap Altcoins in 2021
Let's look at some of the altcoins, with some ranging in pennies with high growth potential.
1. Shiba Inu Penny
Shiba Inu was created in August 2020 by an unidentified person known as "Ryoshi". The code for this cryptocurrency is SHIB. The coin logo and name are coined by the name of a dog breed in Japanese, and it depicts the dog that is present in the Dogecoin symbol. This coin does not have any intelligent contract utility neither it has any assets rights. Shiba Inu penny crypto is just a transferable token. These tokens can be exchanged at various platforms such as Kucoin, Coinbase Pro, CoinBene, Probit Global, Binance etc. According to sources, the developers are working on a platform known as Shibaswap, and this will provide a ground for holders of Shiba and token Leash to exchange and earn rewards by staking. The prizes include Bone, Ethereum.
This cheap altcoin has the most potential, according to the research team of The Web Tribune. Here is our analysis on why Shiba Explode in 2021.
2. Chiliz (CHZ)
Chiliz is a cryptocurrency and payments network aimed at mainstream users for blockchain-based applications and services. Chiliz also serves as a community outreach network, allowing athletics firms to promote and monetize client interaction. The Chiliz coin is an ERC-20 utility token that is used to power the Chiliz community on the Ethereum network. The CHZ token is directly related to the performance of both Socios.com and Chiliz Exchange. This penny crypto has various partnerships, such as high-end football clubs and teams and High-profile cricket franchises (Kolkata Knight Rider, Punjab Kings and Royal challengers Bangalore). The Chiliz token is currently trading at $0.30 and has reached a market capitalization of $1.79bn. In terms of market valuation, it is ranked 62. The trade of this coin is expected to rise to $0.90 in future. Chiliz is easily found on the Binance crypto exchange.
3. VeChain Token (VET)
In 2015 VeChain was created by Sunny Lu in Singapore. VeChain is a blockchain technology platform that aims to improve supply chain management and business operations. Its purpose is to leverage distributed ledger technology to streamline these operations and information flow for complicated supply chains. When it was launched, VET penny crypto was traded at $0.0133, whereas by the end of mid-2020, the price escalated to $0.0219. VeChain is forming partnerships with large companies to develop its ecosystem. Vechain is a market leader. VeChain partners with hundreds of well-known Fortune 500 companies such as H&M and BMW China. Moreover, it is available on Binance, Huobi, Kucoin and many more cryptocurrency exchanges globally.
4. BitTorrent Token (BTT)
In January 2019, Justin Sun, the founder of TRON, announced a new digital token called BitTorrent Token. The primary purpose of this token was to improve client delivery, file storage and privacy-protecting proxy services. At the end of 2020, it was traded at $0.0002, and now the prices have risen to 0.0126 dollars. BitTorrent has many potentials, and as the user base grows, the cost of BTT may increase to $1 or higher. Prices are rising at an exponential rate due to the circumstances. BitTorrent penny crypto can be traded on various exchanges such as DigiFinex, OKEx, Binance etc.
5. Cardano (ADA)
Charles Hoskinson, the co-founder of Ethereum, introduced Cardano in 2017. Cardano, in all these years, has positioned itself as the alternative to Ethereum. This penny crypto is a proof-of-stake blockchain platform for innovative contract development. The token is known as ADA. Currently, it is priced at $1.53, whereas it will rise in the near future. Cardano can be easily traded and purchased on the Binance cryptocurrency exchange.
6. Dentacoin (DCN)
Dentacoin is a cryptocurrency created specifically for dentists. While the concept may appear absurd, sector-specific digital currencies like Dentacoin are likely to become more popular as the crypto market evolves and blockchain technology becomes more extensively used. The Dentacoin platform's own ERC-20 cryptocurrency token is DCN. Dentacoin penny crypto began trading for a fraction of a cent in early August and is still selling at that price. While DCN reached all-time highs (ATHs) of $0.006 on January 8th, the price was still behind practically every other coin and has since fallen to roughly $0.0015. You can buy Dentacoin on popular exchanges such as Cryptopia, EtherDelta, Mercatox, Coinexchange, and HitBTC.
7. Dogecoin (DOGE)
Dogecoin is a penny cryptocurrency created by software engineers Billy Markus and Jackson Palmer. The logo of the coin is based on the famous MEME dog, also known as the Shiba Inu dog. Most people know that it emerged as a joke in 2013. The recent Dogecoin price is USD 0.210848 with a 24-hour trading volume of USD 4,696,331,485. Dogecoin is down 23.54% in the last 24 hours. The top exchanges to buy Dogecoin are Binance, Coin Tiger, OKEx etc.
Learn more why Doge will go to the moon in 2021.
8. Polygon (MATIC)
Polygon, a blockchain scalability platform, was founded by Jayanti Kanani, Sandeep Nailwal, and Anurag Arjun in 2017. Polygon penny crypto is also known as polygon Matic, an Indian blockchain platform called the Ethereum Internet of Blockchains. This token is used to power the polygon network. The current price of Polygon is $1.80. Polygon token can be easily bought from various crypto exchanges such as Binance.
9. IOTA
IOTA was found by Sergey Ivancheglo, Serguei Popov, David Sønstebø and Dominik Schiener. It has been prevalent in the crypto world. The live IOTA price today is USD 0.806374, with a 24-hour trading volume of USD 75,348,366. It is ranked as #41 in the coin market. You can buy IOTA; the top exchanges for trading in IOTA are Binance, Huobi Global, OKEx, FTX, and Upbit.
Will you become a Crypto millionaire?
We all want to become rich overnight. With crypto market and its nature, it is possible. You never know which one will rocket. Therefore, it is best to diversify your portfolio with several high-growth ones. Moreover, keep up with the latest crypto news to know which new ones are coming to market, and you can be a part of.