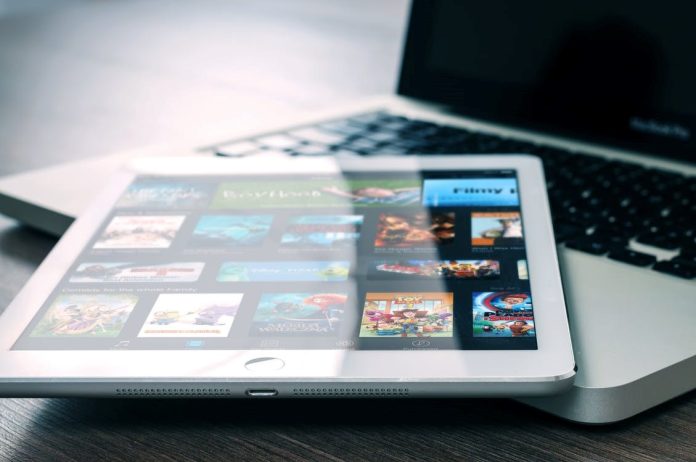 Euphoria, starring Zendaya Coleman and directed by Sam Levinson, is one of the most popular series available on streaming platforms nowadays. Season 2 for the teen drama show raked in an average of 16.3 million viewers per episode, the second-highest for any HBO Max show, being surpassed only by Game of Thrones and its cult-like following.
At the same time, the show has incurred a lot of critique due to its sensationalized depiction of mature themes, such as sex, drugs, and violence. If you've heard all the different opinions about the show but haven't had the chance to see it yourself, you might be curious enough to give the show a gander. Whether you're interested in the characters or you want to be able to talk about it with all your friends who have watched it, the show is tempting. But, of course, in the day and age where there are hundreds of shows to choose from, you want to make sure whatever you put on is worth the time. This review will help you make up your mind.
What Is It About?
The plot of Euphoria is a bit difficult to explain due to the complexity of the writing. At its base, the show is about Zendaya's character, Rue, a teenage drug addict who just returned from rehab but has no intention of staying sober. However, as the show progresses, we are introduced to a rogue's gallery of colorful characters, each one with its collection of skeletons in the closest. The show, adapted from a 2012 series of the same name, can be described as a brilliant depiction of generalized, constant anxiety. Each character is trapped in conflict, confusion, and arrogance and often creates the very problems that harm them. Yet, at the same time, it treats these points of tension with a practiced acceptance, quite similar to how chronic anxiety might manifest within a person.
We are introduced to other characters through Rue's return to school, each going through their struggles with identity, expression, trauma, friendship, drugs, and sex. Whether it be Kat attempting to gain confidence through her online cam-girl persona, or Nate's rage-fueled struggles with his sexual orientation, each character presents a nuanced, esoteric viewpoint. While the depiction of issues requires a great degree of suspense of disbelief, the careful directorial work, excellent score, and superb acting allow one to immerse themselves into Euphoria's troubling, hyper-dramatic depiction of American high schools.
The show is available on HBO Max and, on the Sunday of its season two finale, gained its seventh consecutive week as the top-performing show on the platform. Euphoria caught the public eye through this gutsy writing and brilliant performance. Still, the second season faced backlash as it arguably leaned more into the show's darker tones. The first season ended with the heartbreaking splitting of Rue and her love interest, Jules, but the latest season seems to be newcomer Elliot to take Jules' place. Rue carries on with her nihilistic, messy addiction, recovery, and relapse cycle. Her emotional state may be a joyless and cruel affair. Still, the charisma and warmth that Zendaya brings to the character turn Rue from a beacon of hopeless depression to desperate survival. The format for Euphoria has always been a negative and hedonistic story of life, which was balanced through entrancing acting. However, the second season arguably leans further into these themes of violence, mistrust, and sex. This is perhaps most jarring when viewing Cassie fall for Nate, her best friend's ex. It isn't simply a matter of betrayal, mind you. Amid the dysfunctional and selfish characters, there have been beacons of innocence — or at the very least, those that feel more like the victims of these unprecedented circumstances. Cassie was one of the gentler characters, and her shifting storyline in the second season may rub one the wrong way.
Who Is in The Euphoria Cast?
As has been stated, the riveting drama thrives off the top-notch acting. At the forefront, there is Zendaya, the youngest Emmy winner in history after being awarded Best Lead Actress for Euphoria. Alongside her, there is Hunter Schafer as Jules, Eric Dane as Cal, Jacob Elordi as his son Nate, Nika King as Leslie, Angus Cloud as Fezco, Algee Smith as Chris, Sydney Sweeney as Cassie, Alexa Demie as Maddy, Barbie Ferreira as Kat, Maude Apatow as Lexi, Javon Walton as Ashtray, Dominic Fike as Elliot, Storm Reid as Gia and Austin Abrams as Ethan.
Zendaya is the most famous of the actor's on this cast list, having been a part of commercially successful films such as portraying Marie in Malcolm and Marie and playing MJ in Marvel's Spider-Man franchise. She is also slated to Ronnie Spector in an upcoming biopic about the musician. Zendaya is also relatively popular among this generation due to her sharp fashion sense, humorous public persona, and charming singing voice. While she started her career at Disney, the young actor has come a long way since the days of those childish songs and was part of the relatively smooth and soulful original song made for the Euphoria soundtrack.
Following Zendaya, one of Euphoria's more famous cast members in Sydney. In the gap between season one and two, Sydney played starring roles in The White Lotus and The Voyeurs, which increased her fan base. Another famous name that was rumored to have been part of the second season was Spider-Man star Tom Holland. Holland is dating Zendaya and is often asked to have a cameo on the show. While it looked like he had been part of the seventh episode, his appearance was the work of photoshop.
Is It Worth the Hype?
It's always hard to judge a show in the era of streaming, especially given that online viewership skyrocketed during the pandemic. It feels like there is a new hit, must-watch show every month, but Euphoria has definitively set itself apart from the likes of Tiger King and mini-series The Queen's Gambit. This show is not bound by the themes of a storyline but instead leans into the prowess of its characters. While dramatized and excessive in places, the characters' decisions make them feel both natural and genuine. As a result, the viewer identifies with those mistakes and impulses, making Euphoria deeply engaging. The show might be a matter of taste for some, but it is one of the best things to watch for anyone who enjoys the macabre mystique of misguided characters. The drama has already been renewed for season three. While there will always be critics, the writing and acting talent behind this show give the viewer confidence that it will carry on to a satisfying conclusion.