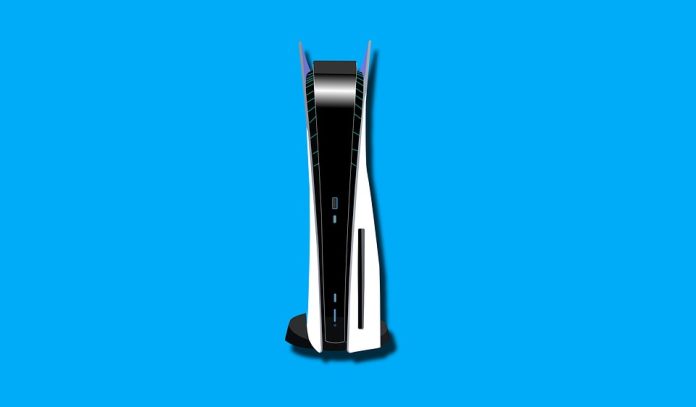 The Play Station 5 is a gamer's dream. Offering 4K resolution graphics, immersive surround sound, and haptic technology gaming, it is rightly named the 'gaming console of the future. However, some users have criticized the console's size and appearance. The revolutionary features of the PS5 have been more than enough to compensate for the aesthetic differences.
Despite being arguably the best gaming console of today, there is one recurring issue that users all around the world are facing. For some reason, the PS5 tends to turn on by itself at 'random.' This has caused a rising concern for gamers, with some thinking their device has a problem. In contrast, others (note: the more superstitious kind) tend to believe some paranormal activity is involved.
Thankfully, both of the above guesses are wrong. In reality, your PS5 turning on itself is not due to a bug but rather a result of some of the advanced features of your console! As the gaming console of the future, the PS5 has many intelligent features designed to provide ease and convenience to its users. However, having their gaming console turn on itself has not garnered the popularity that the makers expected.
If you're also one of these people who are tired of wondering why my PS5 turned on itself, we've put together this article for you explaining the main two features of the device that cause this. Also, if you'd rather your PS5 wait for your instructions before turning it on, we've added easy ways to program your device to act as per that preference.
1. Why does my PS5 turn on itself? – Reason 1: HDMI Device Link
The most common complaint raised by PS5 owners is that whenever they turn on their TV, their gaming console turns on automatically. If you've also had this problem, you might think the PS5 is somehow responding to your TV remote. However, that's not the case. The actual reason why this happens is that the device is connected to the TV through an HDMI cable.
The PS5 has an inbuilt HDMI Device Link feature that activates through an HDMI connection. This feature allows the PS5 to automatically turn on as soon as the TV switches to the input channel to which the console is connected. This intelligent feature aims to provide convenience to the user by having the gaming console turn on as soon as the TV moves to the relevant input channel.
Therefore, if you turn on your TV and it is directly switched to the input channel to which your PS5 is connected, the gaming console will automatically turn on to help you save time.
Quick Fix: The process is pretty simple if you want to deactivate this feature. Open the "System Menu" in your PS% and find the HDMI option. Next, click on HDMI, and in the screen that follows, look for the option which says "Enable HDMI Device Link." Click on the switch next to it to deactivate the feature, and that's it. You can now turn your TV on at whatever input channel you like without automatically having your PS5 turn on.
2. Reason 2: Internet Connection
You might think that the first reason makes a lot of sense, but it doesn't apply to me. So why does my PS5 suddenly turn on itself when I am not in the same room? Well, there is a perfectly reasonable explanation for this as well.
Another intelligent feature is activated whenever a PS5 is connected to the internet while in Rest Mode. The PS5, if connected to the internet, can detect whether updates are available to download or data needs to be uploaded. If such cases, the PS5 turns on by itself and begins the upload/download without any instructions from the user.
Hence, if the phrase "I could've sworn I turned it off" seems relatable to you, chances are your PS5 has just been trying to help you avoid long download waiting times so you can have more time to play.
Quick Fix: Like the previous option, preventing this from happening is easy. Open the "Settings" menu on your PS5 and find "Features Available in Rest Mode." Click on this option, and in the following menu, look for the "Enable Turning on PS5 from the network" option. Turn this feature off, and your PS5 will no longer turn on to automatically complete updates or uploads.
FAQs.
Q1: What if my PS5 turns on by itself while both the above features are deactivated?
Many other features of the PS5 can cause your device to turn on itself. If the above options don't work for you, check the official PS5 website for official support.
Q2: Is it possible for my PS5 to turn on when I walk by it?
No, though you might feel that your gaming console somehow detects your presence and turns on when you walk by it, we guarantee that there is some underlying reason for the PS5 turning on. Rest assured, your walking by has nothing to do with it.
Q3: How do I check if my PS5 is in Rest Mode?
The PS5 glows orange when in rest mode. Therefore, if your device is glowing orange, it is not turned off but is in rest mode.
Conclusion
So that's a short guide to understanding why your PS5 turns on itself. Now, the next time you wake up in the middle of the night and see your PS5 on, you can be sure that there is no supernatural entity entering your house at night for gaming (although, you have to admit that a ghost is coming over solely to play the PS5 would be pretty cool). So now sit back, play to your heart's content, and stop wondering why my PS5 turned on itself. Your gaming console is excellent.