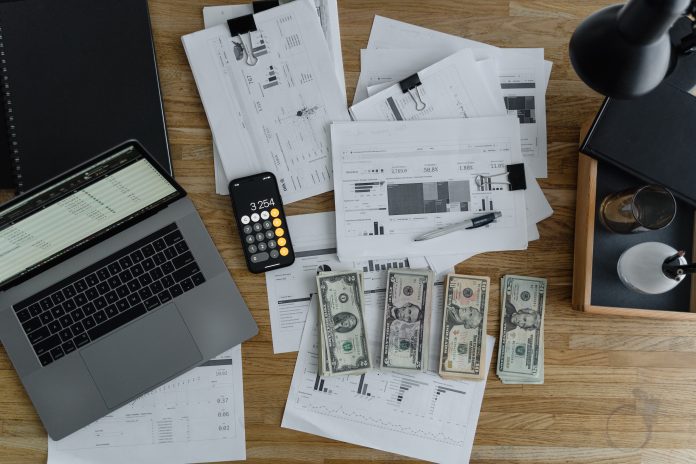 Billion Dollar Business Ideas
2023 is just around the corner, so there is no better time than now to start looking for the next big business idea. Of course, with the world changing so rapidly, it can be hard to predict the future, but this doesn't mean you should turn a blind eye to the potential for a billion dollar business ideas.
This article will explore some of the most promising business ideas for 2023 that could be worth billions of dollars. We'll look at the potential for these ideas, why they'll succeed, and how they could help shape the future of business. By examining these ideas, we can start to get a better understanding of what the next decade could bring.
In today's world, opportunities are so vast that you can even make money from garbage. Well, not precisely by selling the garbage but by managing it. Because as the world is becoming more and more eco-conscious, waste management is becoming a big business. It is estimated that by 2023, the global waste management market will be worth billions of dollars.
There are many different ways to get involved in the waste management industry. For example, you can start a recycling business, a composting business, or even a business that provides green waste management solutions.
Whatever business you decide to start, there is sure to be a lot of money to be made in this growing industry. But if you want something else, keep reading to explore other billion dollar business ideas.
The year 2020 was a difficult one for many businesses. The pandemic has caused a sharp decline in sales and profits for companies. However, there was one business that had not been affected in 2020 and is also expected to grow in the coming years: EV charging stations.
Electric vehicles are becoming increasingly popular, and as the demand for EVs grows, so will the demand for charging stations. As a result, EV charging stations are a great business opportunity for those looking to get ahead of the curve.
Not only are EV charging stations an excellent business idea, but they are also an environmentally-friendly option. By investing in EV charging stations, you'll be helping to reduce emissions and promote sustainability.
Security is always essential whether you have products stored physically or data stored digitally. That's why cybersecurity is becoming the need of every business that uses technology for its operations. And the business even pays hefty amounts because security is the top priority of everyone. There are already billion-dollar companies in this space, but there is plenty of room for new players due to a lack of competition.
There are several reasons for this industry has been so successful in recent years. First, the proliferation of devices and the increasing amount of data stored online has made cybersecurity a necessity for businesses and individuals. Second, the increasingly complex nature of cyber threats has made it more difficult for companies to protect themselves.
This presents a significant opportunity for tech entrepreneurs. Cybersecurity companies that can provide innovative and effective solutions will be well-positioned to take advantage of this growth and become the next big thing in the business world.
The global digital money transfer services market is expected to skyrocket in 2023. This growth is driven by the increasing use of mobile devices and the widespread adoption of digital currencies.
Digital money transfer services allow users to send and receive money without using traditional banking products and services. In addition, these services are fast, convenient, and often much cheaper than traditional methods.
Another brilliant dollar business idea is video games. Those days are gone when video games were just a source of entertainment. Now, they have turned into an industry worth billions of dollars and have turned game developers into business tycoons.
It is estimated that in 2023, the video game industry will be worth around $200 billion. This is a massive increase from the $30 billion it was worth in 2015, and it shows no signs of slowing down. With such rapid growth, it's no surprise that some of the biggest businesses in the world are now video game companies.
If you have an excellent idea for a video game and are willing to work hard to make it a reality, then a video game company can be a very profitable endeavor.
According to a report, the global plastic recycling market is expected to reach USD 72.6 billion by 2030, growing at a CAGR of 8.6%. The growth is primarily driven by increasing awareness regarding the benefits of plastic recycling, growing demand for post-consumer recycled plastic products, and the implementation of stringent regulations regarding plastic packaging.
The demand for recycled plastic products is also increasing due to their cost-effectiveness and environmental benefits. Furthermore, developing new recycling technologies and materials is expected to boost the market further.
This is good news for entrepreneurs that want to deal in recycled plastic, as the increased demand will likely lead to higher prices for recycled materials. So, if you're thinking of starting a plastic recycling business, 2023 might be a perfect time.
Are you looking for more billion dollar business ideas? Go for data analytics. Data analytics is one of the essential business tools of the 21st century. Companies can make better decisions by understanding customer behavior, predicting future trends, and identifying potential problems.
As more and more businesses seek to gain a competitive edge, they will increasingly turn to data analytics to help them make better decisions. As a result, it will create a massive demand for data analytics services, and businesses that can provide this service will reap the rewards. 2023 is expected to be a big year for this industry, so get ahead of the curve and start planning your business today.
FAQs
Is it easy to have a billion dollar business idea?
No, it is not easy to have a billion dollar business idea. Developing a successful business requires dedication, research, and hard work. It also requires being able to identify and fill a need in the market that isn't currently being met.
What are some potential billion dollar business ideas?
Well, that entirely depends on the state of the market in 2023. It could be anything from a revolutionary new product to a disruptive technology or even a unique service or business model. Some potential billion dollar business ideas for 2023 may include an AI-driven health technology, a space tourism company, an independent vehicle rental service, or a subscription-based streaming platform.
How do I know if my billion dollar business idea is viable?
To ensure your billion-dollar business idea is viable, you should conduct market research and analysis to determine potential demand for your product or service. You will also need to consider competitors, pricing, and marketing strategies. It's also a good idea to speak with other business owners and entrepreneurs to get their input on your idea.
What resources are available to help me realize my billion dollar business idea?
Thankfully in 2023, numerous resources are available for entrepreneurs wanting to bring their ideas to life. Many universities and business schools offer entrepreneurship courses to teach business launching fundamentals. Additionally, incubators and accelerators provide mentoring, resources, and support for entrepreneurs. Lastly, government grants may be available for start-ups that meet specific criteria.
Conclusion
There are plenty of business opportunities out there for those who are willing to seize them. The seven ideas listed in this article are just a few that could be profitable in the coming years. If you want to start your own business, research these ideas and see if they resonate with you. Then, start your journey toward becoming a successful entrepreneur.