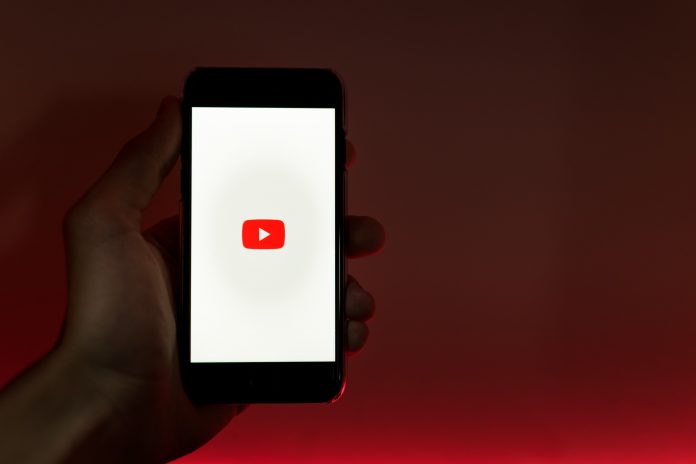 YouTube is the second largest social media network with over one billion subscribers, accounting for about a third of the total Internet users. The platform's users rake in billions of views and watch hundreds of millions of hours of video every day.
Moreover, the platform is owned by the world's largest search engine, Google, meaning that being on YouTube may improve your SEO and help your audience base expand.
Starting a YouTube channel can be the most challenging endeavor that you can undertake. There are thousands of creative domains that you can explore, but the immense competition prevalent on YouTube can even make the most seasoned creators sweat.
Although we have tools like InVideo that have leveled up the creative element for beginner creators, choosing the right video niche can still be confusing for individuals just starting with their creative journey.
So here we are with the nine most popular YouTube video ideas to make your creative journey a bit easier. Let's get started.
9 Popular YouTube Video Ideas for Creators
1. A Channel trailer for Prospective Subscribers
A video describing who you are and what the channel is all about may assist those who are not connected to your channel. Encourage them to dive and click the "Subscribe" button. Speaking to the right audience is an excellent approach to get visitors to YouTube.
But don't worry if you're apprehensive about going in front of the camera. We will also offer some suggestions that you don't have to focus on.
2. Behind the Scenes Videos
Providing your visitors, a sample of how your company works is an excellent approach to developing additional perspectives and engagements. With a VIP tour of the internal dynamics of your company, taking them behind the scenes will show the human aspect of your brand.
This motivates your audience to invest more in your offer. Even when you are a tiny team based on remote work and meetings with coffee shops, you may still fascinate your company with this innovative YouTube video concept.
3. Recruitment Videos
Are you looking for an agile, real-worth individual who can reach your customers? Good. Why not demonstrate corporate jargon into an inspiring film of recruiting which truly shows the fundamental principles of your company. Successful video recruiting may even address major problems such as gender equality.
Business titan SAP created an animated recruiting video to make their company a place where people are actively encouraged to go higher. You may utilize this kind of concept from YouTube to impact your own recruiting efforts.
4. Company Culture Videos
One of the excellent YouTube video ideas is to create a video that highlights the culture of your organization. Unpacking the aims, values, and reasons for your business is a fantastic approach to showing what makes your company tick. Your video must not be too business-oriented or stuffy.
Digital advertising expert HubSpot has perfectly nailed this concept to its corporate culture video kitsch, inspired by the 80s. This semi-animated movie offers a great deal of fun while emphasizing professionalism — an example of a 'work hard, play hard' corporate culture in a textbook.
5. Team Introduction Videos
As we are aware, it is the individuals behind the business that always drive the success of a business. Giving your audience an insight into the faces and dispositions of people responsible for the creation of or delivery of your goods is an excellent approach to promote a better relationship with your consumers.
It is exciting to witness how a varied workforce can join together for a shared purpose. Quite often, your staff may be the most outspoken mascots of your business. Or, in the instance of Olympus Group, they may be your mascots. You get the message.
6. Product Demonstration Videos
A product video is a great YouTube video concept for companies intending to showcase the characteristics and advantages of their innovation. Our study indicates that 81 percent of the individuals who have seen a brand video have been influenced to purchase a product or service.
Nest develops intelligent, networked home appliances intended to ease daily tasks such as thermostat management. It is thus reasonable to create an aesthetically simple animated film explaining the advantages of their intelligent home idea. It's excellent to start displaying your own goods by keeping it basic like this.
7. Product Announcement Videos
Whenever it comes to the introduction of a fresh new product, an advertising film offers you the chance to talk about its benefits lyrically. This kind of YouTube video concept may even offer a comparison of previous goods or competing products to demonstrate how your current product has developed.
If you can demonstrate to your potential consumers how your product works and how it may benefit them, exactly as Google has done in this animated movie of explanations with aplomb, then you already need your products in your life to persuade your viewers.
8. Webinar Videos
If you hold a webinar, the recorded videos of your event may be posted on YouTube for people who could not attend your event the first time or to create traction for a whole new audience.
Webinars are interactive by nature and these interactions are very effectively translated into video formats. Yoast, the SEO specialist, has created a webinar to teach key SEO techniques. This is one of the simplest and most accessible YouTube video concepts for you to attempt without too much budget expansion.
9. Product/Service Explainer Videos
Explanatory films are ideal for illustrating how a service/product company functions. Ideal for clarifying complicated functions or ideas, films that explain are much more enlightening and direct than words can ever be hoped for.
In fact, our research indicates that 72% of consumers prefer video over text to learn about a good or service. We created a good quantity of films to explain and have even gone so far as to create this explanatory movie to explain the videos.
Get Free Youtube Subs
You are running out of ideas on how to grow your YouTube channel.
You need a way to get free YouTube subs.
Use YTMonster as a tool for getting YouTube subscribers, and growing your channel!
Conclusion
The above 9 video concepts are mainly suited to niches of all kinds. You may take basic ideas and see how they fit into your specialty. For instance, a YouTuber might challenge you 30 days to use a system you truly don't like.
Or a YouTuber foodie could challenge themselves 30 days to forgo junk food. It's all about how creative these fundamental ideas and concepts can be.