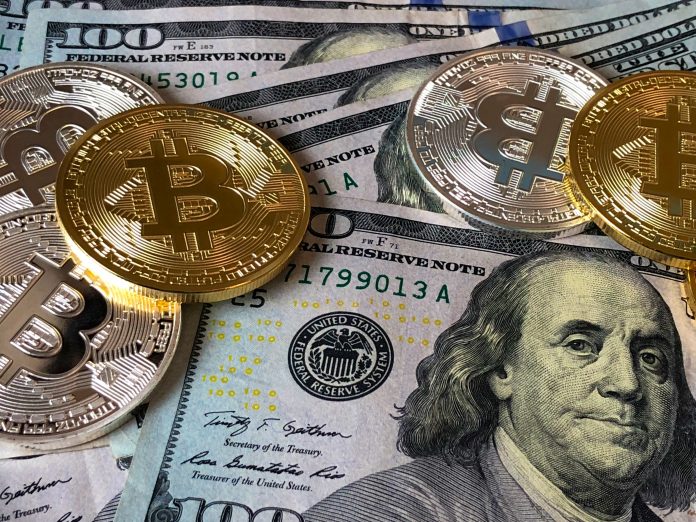 Binance — is the most used platform in the world to exchange cryptocurrency. It has grown in popularity in recent times as more people have come to acknowledge it as a viable source of income.
At first, Binance only featured direct cryptocurrency to cryptocurrency withdrawals. Thanks to the upgrade, now Binance also offers fiat channels. Users from any region around the globe can directly draw our fiar in real-time. Binance offers competitive withdrawal fees.
While every other exchange charges you between $10 to $15, Binance charges you $1 to $15 per withdrawal of fiat and cryptocurrency. For crypto transactions, your fees will be deducted from the transacting amount. Apart from this, Binance is also the fastest exchange; it takes almost five minutes to complete the whole process.
However, it might take 24 hours on rare occasions. Binance is the most convenient and secure exchange which offers you two methods of transactions.
The two main methods of withdrawing your crypto are:
According to the definition, fiat money is a currency without any intrinsic value. Nevertheless, it is used as a payment method across the globe by many.
Binance holds the withdrawal of fourteen fiat currencies. Some of these currencies, including the U.S. dollar (via BUSD), the British pound, and the Euro, are used worldwide. Before making crypto-to-finance withdrawals on Binance, you need an account for the available fiat services corresponding to your selected local currency. Binance has cooperated with the leading financial companies for everyone's cash-out needs.
Binance supports multiple payment methods for the withdrawal of almost sixty currencies. Here is the step by step guide to withdrawing Fiat currencies:
Log on to your Binance account. After getting logged in, move your cursor to the wallet, click on it, and pick Fiat and Spot option.
Click on the option of Withdraw.
Choose the Fiat tab.
Decide the payment method and the fiat currency that you would like to withdraw and select it. Binance features debit cards, credit cards, bank transfers, and cash balances.
*Your payment depends on your selected region and the value of the currency you have chosen.
Insert the required details, and follow the guidelines.
*You will receive a code through your email address.
Enter the verification code to verify the withdrawal.
Your transaction will proceed immediately.
Cryptocurrency Withdrawals are the default since the creation of Binance. It is available for every crypto token listed on Binance. If you have plenty of major tokens, it even gives you an option to withdraw into different crypto-supporting blockchains. For example, if you transact Bitcoin, you can select from Ethereum, Binance Chain, Binance Smart Chain, and Bitcoin as your preferred blockchain for saving your crypto funds.
Binance offers you plenty of crypto wallets for your needs. However, the commonly recommended wallet is Trust Wallet. Trust Wallet is Binance's official crypto wallet app. It supports several cryptocurrencies. It is also a leading option for saving tokens in a convenient, secure, and fast way. Following is the step-wise guide for the procedure of withdrawing crypto on your Trust Wallet.
Log on to your Binance account and click on Wallet, then click on Overview.
You will see an option of withdraw; click on it.
Crypto will appear in front of you; click on it.
From the appeared options, select the cryptocurrency you want to transact.
*Take BNB as an example here.
Select your desired network. You are drawing out BNB, so you have two options; either choose BEP20 (Binance Smart Chain) or go with BEP2 (Binance Chain).
 For the withdrawal, a network fee is charged, which is to be paid. Check thoroughly that the network is the same as the entered address in the network; otherwise, you will have to bear the withdrawal losses.
Enter the new recipient address or pick the address from your address book list.
Steps to Add A New Recipient Address:
Go to the address book and click address management.
Select add withdrawal address.
Click on the coin and network. Fill out the address, a waller level, and MEMO.
*Wallet Label can be customized so that you can have a unique withdrawal address for every reference. MEMO is an optional feature. Although, make sure to check its requirement twice.
You have a newly added address; add that to your Whitelist and turn it on.
It will allow you to withdraw from the newly added Whitelisted address.
Enter the amount you want to withdraw; you will see the fee and the final amount after deduction. To proceed with the transaction, click Withdraw.
You will find some instructions on the screen; kindly follow them to verify your withdrawal.
Withdrawal Process Stuck?
It is normal for the withdrawal to take a while, but it doesn't necessarily mean it has stuck. Although, usually it doesn't take more than 10 minutes to process the withdrawal. However, at times it could take a while due to a high number of network confirmations involved.
A transaction ID is generated, which acts as a confirmation for the withdrawal. It could take up to 30-60 minutes. Therefore, you might have to wait at least an hour before the withdrawal is completed.
Why Does This Happen?
Confirmation is mandatory to verify the transaction being done. The time taken varies as the number of network confirmations involved varies, depending on the blockchain.
Bitcoin network issues aren't something new; there have been instances where users had to wait for more than two days.
Warning
By entering the wrong data or selecting the wrong network during a withdrawal, you can permanently lose your assets. Double-check everything and make sure to input the correct information before transacting.
Conclusion
Binance offers free deposits and competitive withdrawal fees. It is the most convenient, fast, secure, and loyal to clients in exchange for your withdrawals. It is best to use Binance, one of the most reliable platforms to withdraw your money, and after two or three transactions, you will receive loyalty fee discounts. To add additional security for your withdrawals, add the Google Authenticator.