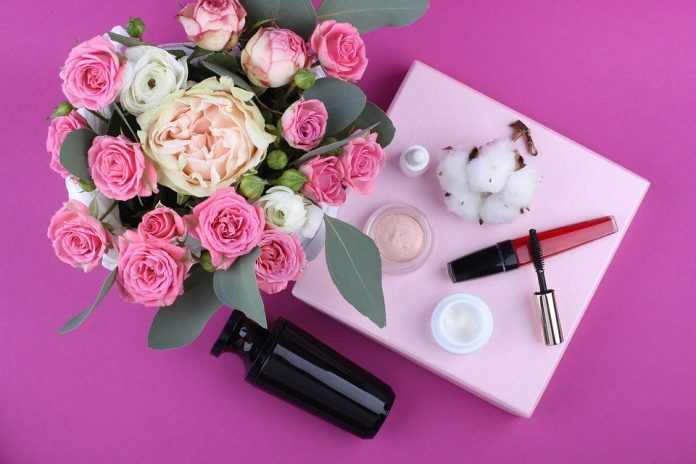 Do you consider yourself a beauty guru because most friends come to you for beauty advice? Or you may be dissatisfied with the limited selection of products in the skincare aisle at most stores and brands or the high prices and believe you could do better.
Whatever your motive may be, starting a skincare business is one of the hottest businesses to undertake. Additionally, the cosmetic industry is increasing, and the demand for products is blooming in all regions. So it stands to reason that starting a skincare business of your own will indeed offer immense scope for profit, provided you proceed strategically. Interested in learning more? To that end, here are some essential steps on how to start a skincare business:
Meet the legal requirements of starting your own skincare business.
It's exciting to introduce your skincare brand. Although you'll undoubtedly be anxious to begin combining ingredients and selecting the ideal container, there are a few legal requirements that you need to consider first. First, learn about the Food, Drug, and Cosmetic Act (FD&C). With this law, the FDA ensures that all skincare products adhere to the correct requirements for both safety and quality. Your products must be correctly labeled and safe for people to use. In addition, you must follow the FDA's Good Manufacturing Practice criteria if you are making skincare items at home. This will assist you in setting up your manufacturing area under the guidelines specified for small-scale cosmetic production. Also, when learning how to start a skincare business, consider any permits and paperwork you may require to safeguard your brand.
Make skincare products that address issues.
You can create a whole line of skincare products that people love, but when you're starting, it may be a good idea to focus on one standout product. Of course, your most significant claim to fame is the hero product. It can be a treatment cream for pimples, an anti-aging cream, or something that offers a healthy glow to the skin. Whatever it is, concentrate on one product before launching your entire line.
Make sure your product transforms lives, is in demand, and works successfully. It also doesn't hurt if your product has the potential to have a significant profit margin. This is when it helps to understand everything you can about skincare and the components of your products. The more you know how to make goods that answer people's difficulties, the greater the product you can make. As a result, the more profitable your business will be.
Set up a supply chain for your skincare business
The creation and administration of products depend heavily on suppliers. A lot of work goes into making a product or rendering services. For instance, the following factors must be taken into account while knowing how to start a skincare business:
Working with producers and product designers to develop the packaging and recipe
Sourcing premium raw materials
Working with packaging businesses to properly pack the products
Working with shipping companies to handle tracking, shipping, and delivery.
Furthermore, avoid shady vendors. Some greedy traders offer defective goods and services. Always consider several providers, compare their offerings and retail costs, and choose the one that provides the best overall value.
Create a marketing plan for your skincare business.
Marketing is, without a doubt, the most crucial component of any business. Fortunately, you can increase your reach and sell your skincare product to a broader audience through social media. Because they let you target your audience more accurately and offer comprehensive data, platforms like Facebook, Instagram, and TikTok are particularly effective for marketing. The critical marketing tools and techniques you should use are as follows:
Content marketing– make blog entries on websites to advertise your goods and services and raise your website's authority.
Trade events and fairs
Traditional media – TV, radio, commercials, local newspapers, and periodicals
Influencer marketing
Social media campaigns
Podcast appearances
Frequently Asked Questions on How To Start a Skincare Business – FAQs
Q1: What type of skincare do people desire?
Customers are looking for safer or more natural skincare products because they want to feel and look healthy. But, in the end, people prefer it most if it genuinely functions.
Q2: What makes skincare essential?
Because you constantly shed skin cells, keeping your complexion radiant and healthy is imperative. An efficient routine may reduce wrinkles, prevent breakouts, and keep the skin looking great.
Q3: What is unique about your skin?
In addition to keeping everything within, skin care is essential for creating an airtight, impenetrable, and adaptable barrier between the outside environment and the tightly controlled internal systems of the body.
Q4: What are the top 3 most interesting facts about skincare?
Here they are:
The skin is the largest organ of the body.
The skin contains three layers.
The skin reinstates itself every 28 days.
Q5: What does it cost to launch a skincare company?
The launch expenditures for starting your skincare company might be between $2,000 and $20,000. The cost is determined by your initial purchase totals, chosen items, the packaging, and additional components like logo and design.
Conclusion
So that concludes our guide on how to start a skincare business. Generally, running a skincare company can be highly profitable. Along with following the steps above, the secret to success is perseverance. You'll undoubtedly encounter difficulties, making you a more substantial business owner. Learning from your own and other people's business errors is essential to every business endeavor. Lastly, stay true to your brand, as it will separate you from the crowd.