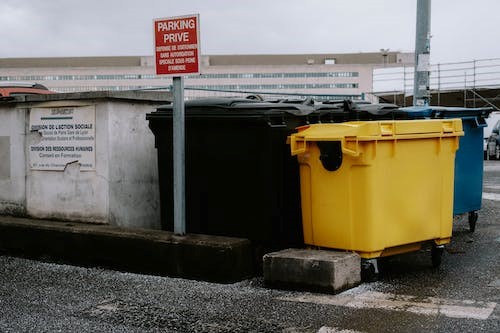 Are you considering how to start a dumpster rental business? If so, this guide is for you. You'll learn the ins and outs of getting your business up and running and will be ready to start making money in no time. We'll cover the necessary steps to get started, including obtaining licenses and permits, finding a reliable supplier, setting up a website, and more. Let's get started!
Step-by-step guide on how to start a dumpster rental business
How To Start a Dumpster Rental Business
Starting a dumpster rental business can be a rewarding venture. But it's important to do your research and understand the steps involved. Before considering whether starting a dumpster rental business is good for you, weigh the benefits and drawbacks.
Pros:
Good Money: A $500 weekly rental has a high-income potential.
Simple Tasks: Deliver, pick up, and empty the dumpster
Get Your Town Clean: Provide a garbage can for people to use.
Cons:
Ample space: Space is required to store the truck and dumpsters.
High startup expenses Dumpsters and roll-off trucks are not inexpensive.
Do your Research
Before you start on "How to start a Dumpster Rental Business," you must research the industry and local regulations to ensure you're well-prepared for success.
First and foremost, you must understand the basics of the business. For example, what are the types of dumpsters that can be rented? How do you determine the right size of dumpster for each job? What rules and regulations should you be aware of?
To answer these questions and more, take some time to read up on the industry. Look into trade publications, check out professional associations, or even look up local laws related to dumpster rentals. This knowledge will help you create the proper contracts and policies for your business.
Determine what services you will offer
Starting a dumpster rental business can be a great way to make a good income. First, however, it's essential to determine what services you will offer to ensure success. Consider the type of dumpsters you will rent, what sizes they will be, how much you will charge for rental fees, and how long you will allow customers to keep them. Think about what your target market is and what their needs are. You may also consider offering additional transportation or waste disposal services.
Once you've figured out what services you'll offer, it's time to start building your business! Start with researching local laws governing the operation of dumpster rentals in your area. Some cities require permits before you can begin renting dumpsters, while others don't require permits at all. Next, determine what resources you need to get started, including insurance and licenses. Then, plan where your company will store its vehicles, so they're close to your customer base (near where most people live). Finally, designate an office space if you plan to run this business from home or personal property like a garage or shed.
Decide on your pricing.
Starting a dumpster rental business requires making pricing decisions. Before you start, you should research what other businesses in your area are charging for similar services. It will help you determine the amount you should charge for your dumpster rentals.
When determining your pricing, consider the cost of materials, overhead, labor, and additional expenses. Once you've considered those, you can set prices that will be competitive and profitable. Keep in mind that while you want to offer competitive prices, they should also reflect the quality of your services.
The best tip for you on How to start a Dumpster Rental Business is to offer discounts or promotions to attract new customers. Make sure to advertise these specials through your website, social media, and even word-of-mouth.
No matter what pricing structure you decide on, be sure to review it periodically. Adjusting your prices when necessary can help keep your business competitive and profitable.
Choose your target market.
If you're considering starting a dumpster rental business and want to know How to start a Dumpster Rental Business, the first step is identifying your target market. First, you'll need to determine who your customers are and what services they will require. Next, consider the type of businesses or industries that will benefit from dumpster rentals. These could include construction companies, landscaping businesses, or event planners.
Also, consider the customer service aspects of your business. Customers will likely have questions and will want prompt answers. Decide how you plan to provide customer service and ensure that all customers are treated fairly and respectfully. With careful research and planning, you can set yourself up for success in the dumpster rental business.
Get insurance
Before starting your business, you'll need insurance covering the dumpsters and their contents. This coverage will help protect you financially if there's an accident or an issue with a customer's belongings. Therefore, ensuring this coverage is essential before renting out your dumpsters.
To get started, research different insurance providers and compare policies. Then, choose the coverage that fits your needs and budget, and ensure you have the appropriate limits for liability, property damage, and other potential risks.
Remember that some states require specific types of coverage for dumpster rental businesses. Ensure you understand the local laws and regulations to purchase the proper coverage.
Once you've chosen an insurance policy, read it carefully and ask questions if anything isn't clear. Your insurance company should be willing to answer any questions about the coverage and how it applies to your business.
Hire employees
Hiring the right employees is critical to starting a prosperous dumpster rental business. When searching for employees, you want to find reliable, knowledgeable, and hardworking people. They should also have a valid driver's license and the ability to operate large machinery safely.
You should create a job description and post it online when recruiting employees. It will help you attract qualified individuals who understand the job's responsibilities and what it requires. Additionally, it would be best if you also considered word-of-mouth recommendations. Ask your friends, family, and acquaintances if they know anyone who would be an excellent fit for the position.
Once you have received applications from potential employees, it's time to start the interview process. During the interviews, you should ask questions about the applicant's experience, qualifications, and attitude. If possible, you should also ask for references to gain insight into their work ethic and reliability.
FAQs
What is the most common size dumpster rental?
The most popular roll-off dumpster sizes include 12, 15, and 20 yards.
What is the lifespan of a dumpster?
The lifespan of a dumpster is often thought to be ten years, but various variables can reduce this. Most of these factors depend on the conditions in which the dumpster is placed.
Is the dumpster business a good business to start?
Businesses that rent dumpsters make a lot of money. Due to the low initial costs and the strong demand for dumpster rentals, the profit potential is substantial.
Conclusion
Starting a dumpster rental business may seem daunting, but with the right plan and execution, it can be a profitable venture. Of course, you'll need to consider the cost of equipment, marketing, licensing, and insurance to get your business off the ground. Once you have all these factors, you should focus on creating an effective website and finding customers. It's also essential to ensure you follow all local regulations and laws for running a business.
By reading this article, we hope you got the answer to your question: How to start a Dumpster Rental Business. By taking the time to research, develop a strategy, and execute it properly, you can jumpstart your dumpster rental business in no time. By keeping your rates competitive and providing quality customer service, you will soon find yourself with a thriving business. Good luck!