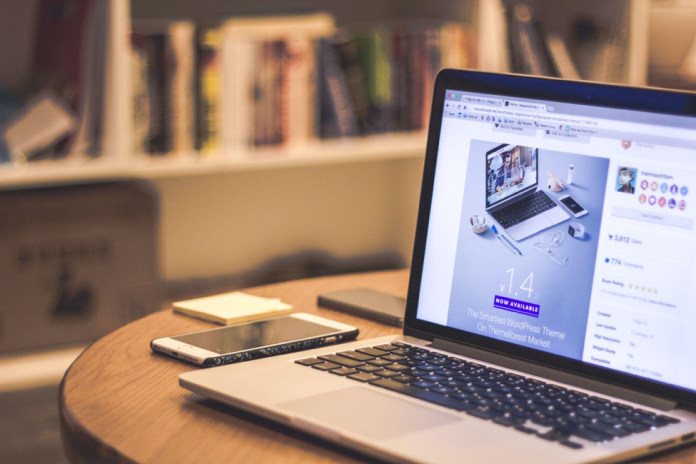 Lenovo Ideapad 330-15 AMD has the qualities of fast booting and shutting down processes. It can help you with basic tasks and provides plenty of storage for your photos, videos, and files. But, it is not ideal for gaming or video editing. It is affordable with features that low-cost laptops might not have, but slow performance and short battery life make it less appealing.
If you are considering buying the Ideapad 330-15 AMD, you should know the pros and cons of the laptop before purchasing it.
PROS:
Sleek design
Affordable
Easy-to-use keyboard
Expandable RAM and storage
4-in-1 card reader
Full-sized Ethernet
CONS:
Low battery life
Bad Webcam
Dull display
Slow performance
Slow Hard disk drive
Poor viewing angles
THE LENOVO IDEAPAD 330-15 AMD DESIGN:
The Lenovo Ideapad 330-15 AMD is measured 0.9 inches in height, 10.2 inches in width, and 14.9 inches in depth, weighing 4.85 pounds. It is lightweight and more easily portable than many other laptops. It has a smooth platinum gray frame which feels relatively substantial and gives the illusion of an aluminum built-up. Most of the Lenovo systems have a platinum gray profile which quickly picks up dirty marks, just like any other gadget made with the same material.
PRICE RANGE
If you have a tight budget and have to buy a laptop for essential work, then you should buy Lenovo Ideapad 330-15 AMD, which is available for $439.99 only. It has all the perks a low-cost laptop can provide you. It has a sleek design, an easy-to-use keyboard, and a DVD drive, which is no longer available on laptops. It has a 15.6-inch 720p screen which is why the computer has a low price you are paying. It also has a large storage capacity to store data compared to other budget-friendly laptops in the market.
TOUCHPAD AND KEYBOARD
The Lenovo ideapad 330-15 amd has an easy-to-use keyboard with the perfect grip. It is non-backlit and has a six-row chiclet. You can type around without hassle as the keys are well-positioned and have a short distance to travel with a great pressure point. The arrow keys and the number pad are placed within reach, making it easy for users to type. The touchpad is a bit on the left and rough; if you use it for a long duration, you might feel uneasy. But it is suitable for inputs with the help of gesture control. The touchpad responds correctly to the signs and inputs them with precision. The keyboard is not backlit, a drawback for many users who prefer those kinds of keyboards.
PORTS AND STORAGE
The notebook has expandable RAM and storage options. It also has port options like a Type-C port, which is rare in low-cost laptops. There are two 3.0 USB ports, an HDMI port, an SD card slot, and a USB Type-C 3.0 port. The Lenovo ideapad 330-15 amd also includes a headphone jack, a DVD drive, wireless connectivity, a 4-in-1 card reader, and an Ethernet port. But, the extensive storage space results in slow hard disk drive performance.
BATTERY LIFE AND PERFORMANCE
Battery life is a vital feature a user looks for while opting for a device. The Lenovo Ideapad 330-15 AMD laptop fails the users in this sector. It has a short battery life which is quite problematic for users. It provides 3 hours and 20 minutes on a single charge which is relatively low. The laptop has an i3 8th generation processor up to the i7 8th generation. The base model has 4 gigabytes of RAM and an empty port to add up to 20 gigabytes. The notebook sports an SSD of up to 256 gigabytes, but the laptop's performance could have been better as the addition of storage caused the computer to lag.
FAQs
Q1. Is the Lenovo Ideapad 330-15 AMD ideal for frequent computer users?
The Lenovo ideapad 330-15 amd could be better for frequent computer users. It is helpful for people who use computers for primary work like checking the mail, watching videos, or any other small activity.
Q2. How much does the laptop cost, and is it worth the price?
The Lenovo ideapad 330-15 amd is available for $439.99 only. Yes, the laptop is worth the price as it provides all the best facilities a low-budget notebook should have.
Q3. What is the biggest drawback of Lenovo ideapad 330-15 amd?
The biggest drawback of the laptop is its less substantial battery and poor hard disk performance, which will keep you from purchasing the computer if you are looking for long-lasting battery life. Moreover, if you add more storage space, the laptop will start to lag as the hard disk drive performance slows.
Q4. Is the Lenovo 330-15 amd upgradeable in terms of storage?
The laptop provides you with the best storage capacity. You can also add additional memory of up to 8GB RAM.
Q5. Is the Lenovo ideapad 330-15 amd recommended by users?
The users do not recommend the laptop as many better options are available in the market with similar price brackets. It fails to satisfy the expectations of frequent users in many particulars.
CONCLUSION
Hence, the Lenovo Ideapad 330-15 AMD is worth its price tag as it has all the features a low-budget notebook should have, but it is unsuitable for heavy-duty users and video gamers. If you are a frequent user willing to spend a bit more, you can easily find a laptop that can efficiently cater to your requirements.