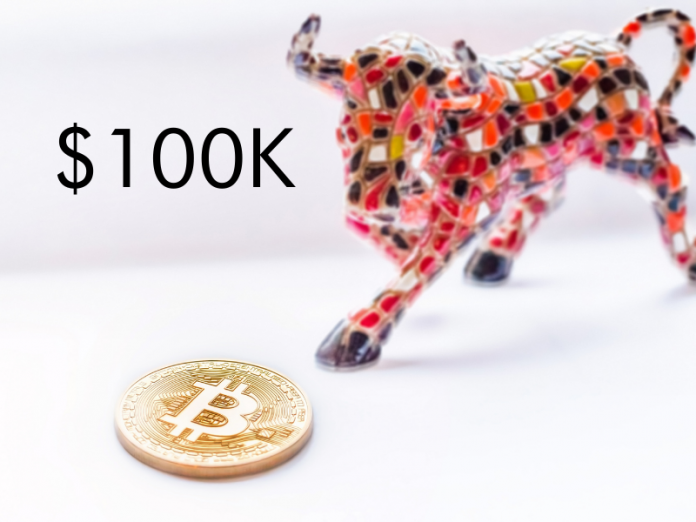 A recovery that looks promising for Bitcoin and crypto fanatics. This is the longest winning streak this year with the price crossing $40,000. Many believe it is following the Wyckoff pattern followed by a series of bullish news involving an Amazon rumor has helped.
With other cryptocurrencies also surging, the crypto market has added more than $100 billion in 24 hours.
Let's look at what caused the surge in the price of Bitcoin and will it put the bears to sleep this year.
B-Word Conference
High tech profiles spoke about Bitcoin at the B-Word conference which has painted a bullish picture for 2021.
Vitalik Buterin, the co-creator of Ethereum blockchain had a few words about the DeFi applications and how they could change the current financial system.
Similarly, he also spoke about decentralized social media platforms which are a possibility in the near future.
Elon Musk also made the headline speaking about Tesla accepting bitcoin, again. He believes bitcoin mining is moving towards more renewable energy followed by mining shut down in China. Once the renewable energy usage reaches at least 50%, he will start accepting bitcoin for Tesla cars.
Twitter founder, Jack Dorsey endorses blockchain at the conference and believes it could bring peace to the world by giving more power to the individual.
He also spoke about investing more in Twitter's second quarter earnings call.
Amazon Job Listing
Amazon looking to hire a blockchain expert sent waves in the crypto market giving the crypto bulls a testosterone boost. However, Amazon denied the reports and said the job listing was to explore blockchain technology rather than accepting bitcoin.
The news was enough to push the rally and with a little bit of correction, the price hit $40K again on Wednesday.
Wyckoff Pattern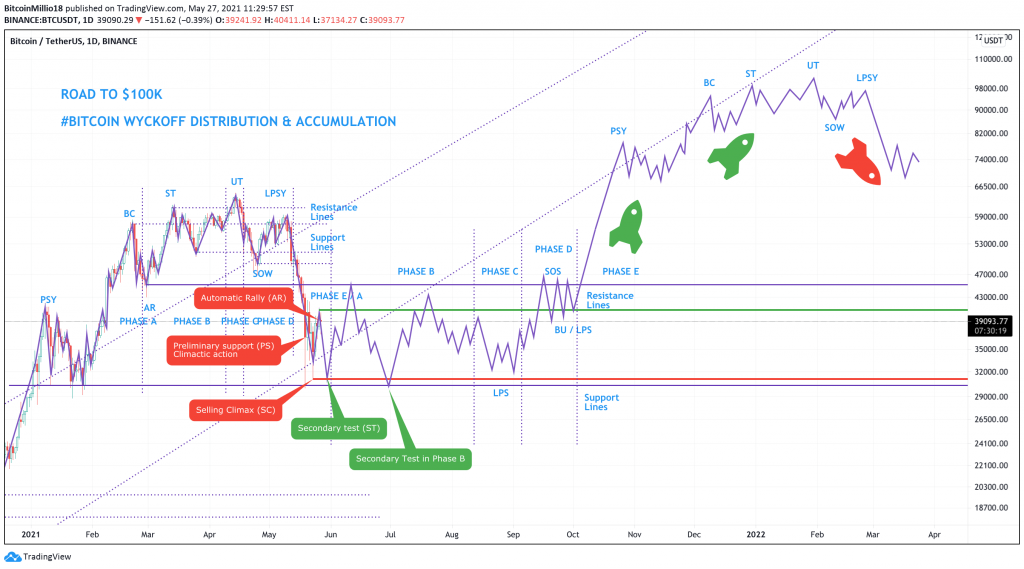 Source: Trading View
Bitcoin is in Phase D, according to the above Wyckoff Pattern. At this point, the charts show it can shoot and cross its highest ever rallying to $100,000. Experts have strongly believed if the bitcoin price completes Phase D, then it is poised to rally and hit 100K this year.
What are your thoughts about this Bitcoin Surge?