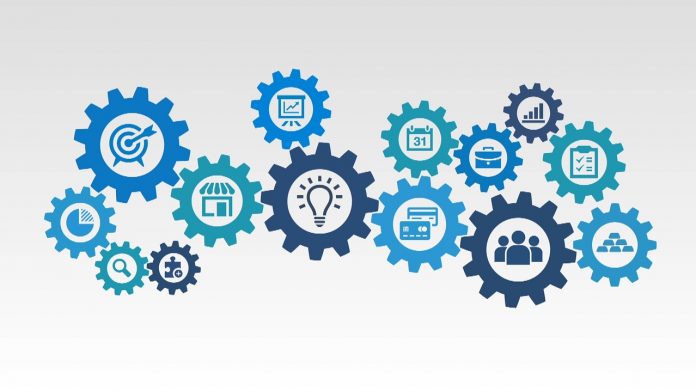 Living in the 21st century, as technology grows, we need extensive research in various parts of our market and products. As the market grows with potential customer needs and demands, the field of Research and Development becomes more valuable. You might be familiar with the job title of R&D manager in the field of research and development. This field of study focuses on how to cater to customers' needs by researching, creating new products, and improving the old ones. Today, we will discuss various aspects of the Research and Design field of study and the set of skills needed to become an R&D manager.
What is an R&D Manager? – Their Roles & Responsibilities
A research and development manager manages and overlooks an organization's research and development department to meet the market and organizational needs. R&D managers develop and apply new procedures and strategies to overcome the market and consumer demands gap. They also supervise complicated research activities, analyze the findings, and make comments on the results. They usually report to the organization's heads of department or director. Furthermore, they are primarily responsible for managing junior personnel in the day-to-day completion of tasks.
Moreover, they have various responsibilities on a daily basis within the organization. Such personnel strategizes to build new products by coordinating with other businesses. The significant role is to understand the customer's expectations, identify and enhance partner technology. Moreover, they assist administrators in recruiting and growing RD staff, setting project priorities, tracking workforce metrics and goals, managing customer engagement, and conducting evaluations. At the same time, they perform the prominent roles of managing, i.e., planning, leading, controlling, and organizing.
 How to Become an R&D Manager and its Potential Benefits
To become a successful R&D manager, you need to have special education and some essential skills. Most of the industry's R&D managers start by getting a bachelor's degree from a reputable college/university. The most common and well-known universities include Ohio State University, Purdue University, Massachusetts Institute of Technology, etc. R&D managers usually study business, Chemistry, or Electrical Engineering in their Bachelor's and then pursue their Master's degree. Apart from education, an R&D manager must have some experience and certification to get a lucrative job.
Furthermore, the benefits of this position are excellent, and the anticipated hourly wage is $52.15, which makes 108,464 dollars annually. Whereas this career option is growing day by day, leading to an increased hourly rate. As anticipated by research, the career is expected to grow 3% in the coming years and produce 5400 job opportunities in the USA.
10 Must-Have Skills for an R&D Manager
Being an R&D manager requires extreme talent and a set of extraordinary skills. Here is a list of skills:
Learning R
R is well known in the software engineering and science field. R is a free software and a language used by programmers to analyze and compute statistical data. It is crucial for an R&D manager to learn R to quickly interpret, analyze and conclude the statistical data collected from primary and secondary sources. R helps them manage projects that are related to OSI technology and IT.
Customer Service
Customer service is the process of assisting existing and future customers by answering inquiries, addressing problems, and delivering good service. The primary objective is to establish a solid relationship with clients so that they return for more business. Customer service is used in the R&D manager's job so that customers stay intact with the company and the sales increase on a daily basis. Moreover, customer service helps R&D managers to help educate customers about the product/service.
Product Development
Product development is the stage through which every product goes through before the launch in the market. From creating the concept to its final touch, all is done under product development. The stages include Identifying a need, generating an opportunity, conceiving a product, and delivering a solution. Such skill helps an R&D manager inspect various aspects of a product, such as its flaws. It helps in understanding what type of research a manager should do in case of developing and modifying existing products.
Ability to handle immense data
Most of the time, the R&D manager will be looking into extensive data. The prominent role is to create and analyze data; hence, an R&D manager should know how to handle comprehensive data. It includes data from outside and inside of the organization.
Business Development
Business development refers to concepts or efforts that aim to improve the efficiency of a company's operations. Only a few departments are involved, including selling, advertising, product development, supply chain management, and vendor management. There is still more networking, bargaining, establishing alliances, and attempting to save money to be done. R&D managers require this skill so that they can deliver information to existing and future customers to build strong relations. Moreover, it helps them to improve the product/service and in the expansion of the business. It helps to generate new strategies to attract more and more clients into the business.
Awareness of Business Trends
Suppose you want to succeed in these fields. In that case, you'll need to learn to keep up with prominent business trends, such as economic and legal developments that affect each manufacturing industry. For example, you must learn to be aware of your project's commercial consequences and how it works into your organization's goals. Make it a practice to keep up with new technology and trends.
Project Management
The term project management is defined as how a person or a team works under a project to accomplish one similar goal. It helps in maintaining, managing, organizing the work so that the plan is executed before the deadline. While implementing and enforcing the continuous integration approach, project management tasks focus on identifying objectives and time. It helps R&D managers work on projects that engage with customers to build customer trust and deliver value.
Analyzing Data
As the name suggests, the skill of analyzing data enables a person to organize, interpret, find out the meaning from raw data present in the organization and outside of the organization. Such skill is vital for an R&D manager. It helps them conduct in-depth research analysis to develop new products per customer needs.
Communication Skills
As an R&D manager, you will be working with individuals in various departments; hence, effectively communicating with your colleagues is crucial. It is demanded that an R&D manager should speak clearly, and explain all strategies, policies, and ideas amongst the organization to people on various levels.
Procedures
Procedures define the steps that must be followed to complete a job. It's similar to a team's action plan for carrying out their responsibilities. When an R&D manager follows proper procedure, it encourages good behavior and provides a good example. It helps R&D managers to implement appropriate rules and regulations inside the organization. Moreover, it allows managers to ensure the quality of their products.
Final Take
So here are ten exceptional skills that are highly important for an R&D manager to succeed in the future. Moreover, it is stated that start planning before. When you have the proper experience, you can build up these skills and get an excellent job in the industry. Moreover, to buildup these skills, individuals can take online courses.