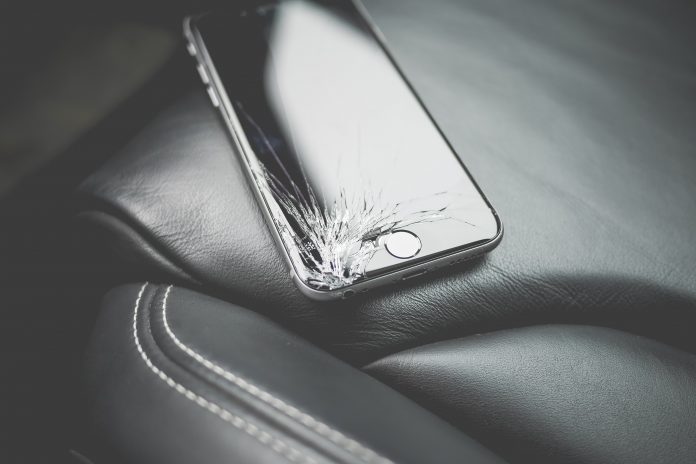 Cracked screens never looked great and it's the worst when it happens to a brand new phone you just bought. Are you the clumsy friend who can't keep their iPhone's screen safe for long? If you are, we've got some good news for you. Future iPhones, models after the iPhone 13, are expected to have strain sensing resistors' which would detect screen damages.
Any minor crack on the display would be detected by it and the user will be warned of it. It comes as a handy advancement to iPhone displays since most of the times the very tiny cracks go unnoticed and the crack gradually opens up.
Patent by Apple
All this excitement and 'potential advancement' to displays comes off as per the recently signed patent by Apple, titled as 'Electronic device display with monitoring circuitry utilizing a crack detection resistor'
It also hints at innovation for Apple phones with a foldable display, just like the Samsung Galaxy Z fold.
"An electronic device may have a flexible display such as an organic light-emitting diode display. A strain sensing resistor may be formed on a bent tail portion of the flexible display to gather strain measurements."
You need to make your own PCBs but you don't have the time or resources to do it. You can't find a good PCB manufacturer who can deliver high-quality boards in a reasonable time period. Use Europe PCB a PCB manufacturing service, and we'll take care of everything for you!
What's Next?
The new crack-detection tech is likely to be featured in the future iPhones however it doesn't mean it would be limited to flat-screen devices only. Apple has listed different product categories in which we could see this new feature in.
According to TechRadar, "we could see everything from MacBook Pros to iMacs to Apple Watches to iPads pack displays that automatically detect cracks – which would be universally helpful. There's no reason for Apple not to include it."
When this feature comes out is yet to be revealed but one thing's for sure it is bound to go popular.
In other news: Xbox to Introduce 'Night Mode': An Easy-on-the-eyes Gaming Experience for Users On The Cards