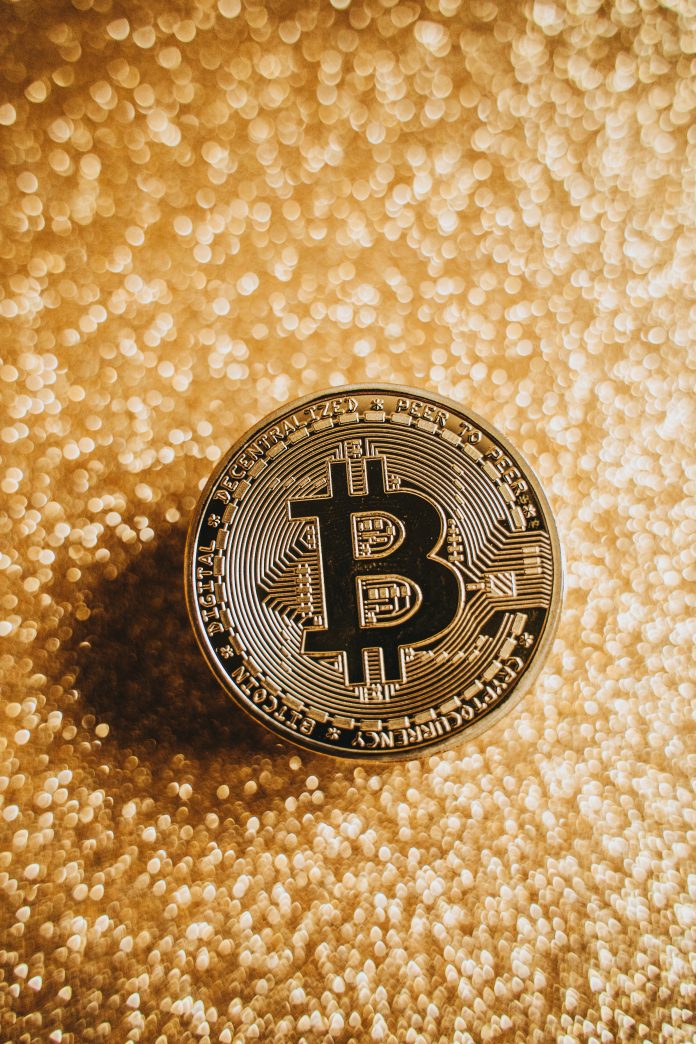 Bitcoin — is a digital currency that will soon replace cash. You can earn it from many sites called faucets. Sites that reward you with small fractions of bitcoins on completing simple tasks like watching ads, clicking on ads, solving the captcha, playing games, etc, are called Bitcoin Cash Faucets. Bitcoin Cash faucets are the same as other crypto faucets. In 2010, Gavin Andresen launched the first free Bitcoin faucet.
To earn BTC from this faucet, visitors only had to solve captchas. By successfully solving those easy captchas, they used to win 5 BTC. Though, at that moment, Bitcoins worth nothing, and through these faucets, almost 20,000 free BTC, as a reward for solving captchas, were issued.
Today Bitcoin has a higher value, so Gavin's faucet can be the only highest-paying faucet ever invented. With increasing BTC rates, several Bitcoin Cash Faucets are devised to help people earn BTC in small fractions, such as Ethereum faucets and Litecoinm faucet are the best among others faucet. Compared to Gavin's faucet, they only offer small divisions due to the constant increase in the value of cryptocurrency.
If you are new to the crypto-world, on-board is the best Bitcoin Cash Faucets to make earning easier for you.
Moon Bitcoin Cash
MoonBitcoinCash is a part of the Moon sites family that offers coins for completing tasks. It allows users to earn BCH free of cost by click on the featured ads. Viewers can return every 5 minutes and claim. To log in and claim on the site, you need a CoinPot Bitcoin Faucet. The procedure is simple; all you need to do is keep the Moon Cash page running. Don't forget to deactivate your Adblocker.
Once you have started working, the payments will immediately credit into your CoinPOT wallet. After racing the minimal limit of 0.00100000 BCH, you can withdraw from the wallet without any withdrawal fees. MoonBitcoinCash also has some redirect links with cash, but it is the most reliable crypto faucets that pay regularly. To increase your earnings more, you can refer it to other users, and you will receive 25% of the commission. There are also plenty of other bonuses, which you claim from time to time, such as a loyalty bonus that will keep adding 1% to your claim.
Cointiply
Ciontiply is one of the Bitcoin Cash Faucets. It was established in early 2018, and it has been successfully growing since then. Cointiply has it all — for multiple methods to claim bitcoin to a sleek interface. You can claim up to 200 Satoshis on average every hour. At Cointiply, you can also watch videos, watch pay to click ads, offer walls, and more.
If you consider yourself lucky, then you should try multiplying Bitcoins with a coin multiplier present on the site. According to FaucetHub, Cointiply is one of the most stable faucets. Users can directly withdraw the coins into their wallets after reaching 50,000 Satoshis. It is one of the highest-paying faucets, and you should try your luck here.
LuckyFish
LuckyFish.io is the most fun faucet. It is a crypto-currency-only casino that has fun to play games. You can earn up to 20 cryptocurrencies, including Bitcoin Cash, Bitcoin, and Etherum, by playing games. Users from the US, UK, and Australia can't use it. LuckyFish doesn't offer you typical bonuses like casinos. It might not provide welcome and deposit bonuses, but it has some pretty attractive incentives for players.
It features a Daily Faucet with free Bitcoin Cash with other coins for the players who have drained their account balance over null. Without a LuckyFish account, using Daily Faucet is not possible. Players can also get other bonuses by getting in the VIP Program. In these programs, they can receive welcome bonuses, Rakeback, and weekly bonuses. You can daily claim 0.0000002 BCHs, though the minimum limit of withdrawal is 0.002000 BCHs. You will have to gamble to reach your withdrawal limit.
Free-Bcash
Free-Bcash is a faucet where you can earn free coins by solving simple captchas. You can claim your coins every hour. Though for using this faucet, you need to register on a different wallet. You can easily withdraw all your earnings into your external wallet after reaching the limit of 0.00100000 BCH. 0.00050000 BCH will be charged as the withdrawal fee for every transaction. Other than completing a captcha, there are several different ways to claim Bitcoin Cash from this site.
You can roll once every 60 minutes, and there are multiple games, referral programs, and lotteries to earn Bitcoin Cash from this site. According to the site, you can claim up to $200 every hour. It depends on your luck; you get the amount depending on the number your roll. You can add 6% interest to your amount by accumulating it for a year (the website offers up to 8% interest per year). Keep in mind that with each referral, you get 30% of the winnings.
Free Bitcoin
Free Bitcoin — one of the most popular Bitcoin Cash Faucets. You can earn money by just clicking on the 'roll' button located in the 'Free BTC' tab. Theoretically, one can win up to $200 worth of Bitcoin, though it depends on your luck. You press the roll button once every hour. Alongside free Bitcoins, you can find several other features at Free Bitcoin, including lottery, betting, contest, golden tickets, and contests. Hence, you have a great chance of getting richer here. Here, Satoshi is just a few clicks away from you.
You can set up payments as manual or automatic according to your priority. In a manual payment system for an immediate withdrawal, you have to pay a higher commission. You can easily switch to automatic payment by filling out your address in the profile tab. Afterward, choose the 'auto withdraw' button and wait until you accumulate 0.00030000 BTC.
Conclusion
Conclusively, you can use our list of Bitcoin Cash faucets to earn free coins. If you are planning to use these faucets, don't limit yourself to just one. Keep rotating your websites, and you will end up with more cash in the end. Start with five practice rotating faucets, and then you can increase the number. Bitcoin Cash Faucets can be a scam too. If you want to go with other faucets than the mentioned ones, then research them before using them.