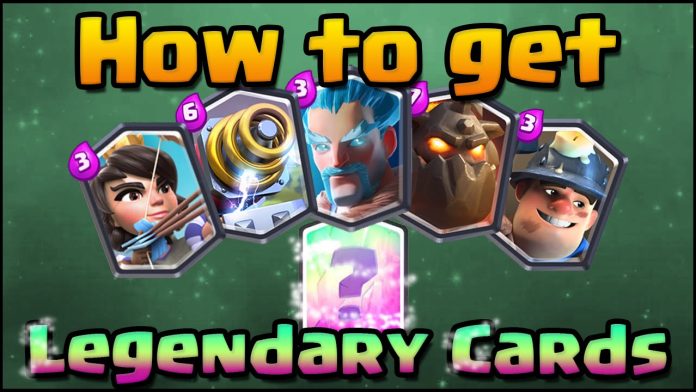 How to Get Legendaries in Clash Royale:
Have you, in recent times, been dreaming of having a legendary card in your Clash Royale Deck? Well, you are not alone! So many players have the same wish, and there is no better way to get that card than chance.
The easiest way to obtain a legendary card is by opening chests, which you can do in several ways. You can purchase them in the shop, win them from regular battles, or earn them from tournaments or challenges. Rarely, you may even find a legendary chest in the shop. If you happen to stumble upon one of these, grab it!
Read on to explore how to get legendaries in clash royale and increase your chances of obtaining this sought-after card!
1. Earn Chests from Battles
You can obtain chests after every battle you play. Winning a battle will give you one chest while participating in tournaments can get you up to four. So be sure to play as many battles as possible and consistently participate in tournaments! In addition, you can also purchase chests from the shop.
2. Purchase Chests from the Shop
In the shop, you can purchase chests at various prices. The cost of a chest depends on the rarity of the cards contained in it. The rare and epic chests will cost more, but they can also contain legendary cards. And speaking of legendary chests, you can also find them in the shop.
3. Participate in Challenges and Tournaments
Another way to get legendaries is to participate in challenges or tournaments. These offer you a great chance of obtaining rare cards and legendaries. The higher your score, the more rewards you are likely to get. Moreover, you can gain XP and coins, making it an attractive option for players looking to enhance their gaming experience.
4. Collect Gems
Gems are essential for buying items in the shop and opening chests. You can collect gems by completing daily tasks, tournaments or winning battles with unique rewards. Once you have enough gems, purchase a Legendary Chest from the shop to increase your chances of getting a legendary card. Furthermore, you can also use the gems to buy unique cards from the shop that seem to only have legendaries in them. The cost is usually very high, so be extra careful when spending gems.
5. Be Patient
Last but not least, be patient. Getting your desired legendary card can take a while, so don't give up! Keep participating in battles and tournaments; eventually, you will find the one you want. Most importantly, have fun while you're at it!
FAQs
What is the chance of getting a legendary card from a chest?
The chances vary depending on the rarity and type of chest. However, generally speaking, it's estimated that you have an 8% chance to get a legendary card from an opened chest.
How do I increase my chances of obtaining a legendary card?
The best way to increase your chances of getting a legendary card is to purchase chests from the shop, participate in challenges and tournaments, collect gems, and be patient. This will give you the most excellent chance of obtaining the desired card.
How many legendaries can I have in my deck?
You can only have one legendary card in your deck at any given time. Therefore, having more than one will not increase your chances of winning the battle.
Are there any other ways to get legendaries?
Yes! You can also trade cards with friends or look for them on trading websites. However, this is not recommended as it is not a guaranteed way of obtaining the card you want.
Can I obtain legendary cards from events?
Yes. Events often reward players with legendary cards, so check out which ones are available and participate for a chance to get one!
Hopefully, this article has helped you understand how to get legendaries in Clash Royale. Remember that the key is patience and perseverance.
Conclusion
The legendary cards in Clash Royale are highly sought after, and getting them is no easy task. However, following the tips above can increase your chances of obtaining this rare and powerful cardio. Be sure to participate in battles and tournaments, collect gems, purchase chests from the shop, and always stay patient! Good luck on your quest for legendary cards! Happy gaming!