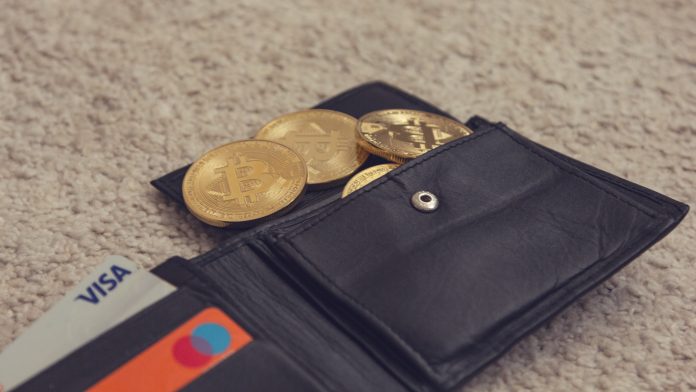 Visa's new crypto-linked card is showing success. In just six months, $1 billion worth of cryptocurrency was spent on goods and services globally through these cards. In the same period last year, only a fraction of that amount was estimated to be spent according to Visa. The company did not release specific numbers at this time, but it has been clear from their statements that they are pleased with the results thus far.
This change could mean a significant difference for both the cryptocurrency industry and Visa itself. They admitted that it is "working hard to give [fiat] token issuers the tools they need to tokenize their cash equivalents and bring compliant products into the market," as well as exploring ways to provide "a new level of convenience" through a proprietary blockchain.
A less official but still exciting source is a Reddit user. He created an IFTTT recipe to notify him instantly whenever bitcoin-related transaction activity on Visa cards occurs online. It allows him to keep tabs on what he says are numerous crypto-related purchases being made using his card (which in turn could be bought with fiat).
For those interested in acquiring said card themselves but unsure if they qualify or are eligible for one at all will find their answer in Visa's official website detailing exactly who the card can be obtained by – B2B clients being exempt. It allows for immediate transaction settlement and a range of other services, such as the ability to save and spend using crypto assets held in Visa cards' digital wallets. It also removes the need for retail merchants to have any cryptocurrencies on behalf of their customers.
Interestingly, this comes at a time when non-bank owned card issuers are setting up shops in Europe. While Mastercard is reportedly rolling out "blockchain technology" in its testing phase within the next few months (although it should be noted that they still claim blockchain tech is not near ready for use by that outside of major global banks). Whether or not this represents an effort to further confuse consumers about exactly what blockchain can do remains unknown, however…
It will be interesting to see how these developments play out in the weeks ahead.
Disclaimer: The Web Tribune is an independent content provider and not a financial advisor. Our goal is to provide you with the information, news coverage, commentary, analysis opinions and advice that can help guide your investment decisions but it should never be relied on as any kind of guarantee or promise about returns. The site will do its best to ensure quality in our articles by conducting due diligence research before publishing them; however we are not liable for anything less than 100% accuracy or usefulness if something gets published without appropriate vetting first because mistakes happen sometimes which affect everyone's investments (including ours).