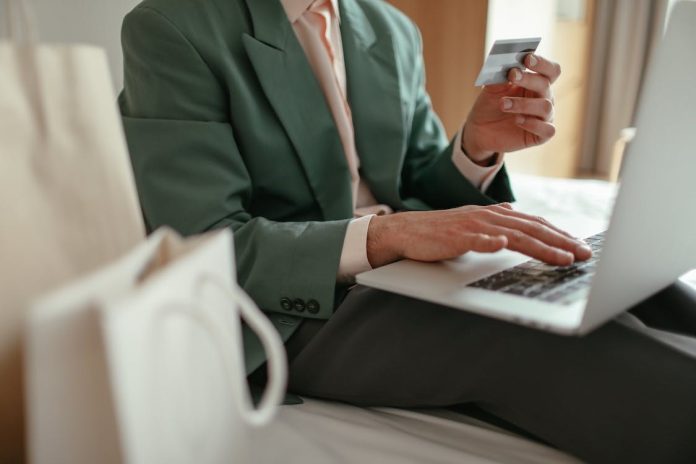 Having your very own credit card can not only be fun but very convenient too. There are many notable credit card companies that offer the best experience, services, and facilities to their customers. Such customers who hold these credit cards also get concierge services and have many perks within their reach. The reason why Amex Concierge Better Than Chase Concierge is because Amex cardholders can easily buy the things they need or want, score tickets to whatever recreational activity they are interested in, make reservations to wine and dine at the fanciest places, or even find out all the best spots to hit when they're out of town for work or fun.
American Express, more commonly known as Amex, and Chase are both banks that offer similarly beneficial concierge services to customers who hold their Platinum or Sapphire cards. Even though both companies are great in their own way, the quality and quantity of benefits provided are different for both. Another factor is that they can't really beat the real deal, as an experienced concierge is more dynamic than what a credit card company can offer. Some people might even say that they find the Amex concierge better than Chase concierge.
But before diving into the debate of 'Is Amex concierge better than Chase concierge,' it is important to understand what the concept of a concierge service credit card entails.
Who is a Credit Card Concierge?
A credit card concierge is more of a thing or an amenity rather than a person. It is basically an exclusive and advantageous reward granted to customers of the bank with the highest credit card status. Some relevant examples of these extravagant services may be the American Express Platinum concierge that comes with the Platinum Card from American Express and the Sapphire Reserve concierge that comes along with the Chase Sapphire Reserve Card. These allow you to get contacts, assistance, and guidance in shopping and going out.
Is Amex Concierge Better than Chase Concierge?
It is only the customer who can answer the question 'is amex concierge better than Chase concierge?' This is because your preference depends on individual experience and what aspects you want according to your needs and wants. Both options have their own upsides and downside, it is essential for the customer to decide what things they require more and what factors they can forgo. For example, Chase is more user-friendly, but their recommendations might be slow and generic. In contrast, the American Express concierge service is more well-versed when it comes to traveling because they have more employees working in this regard.
The Amex Concierge Experience
The Amex black card concierge services are only for some cards that American Express allows its customers to have. The Amex concierge service is only restricted to those in possession of The Platinum Card, Delta SkyMiles Platinum American Express Card, and the Centurion Card. For American Express customers, this experience is mostly free as it comes with the package, and its charges are compensated for when the bank deducts their card's annual fee from the customers' bank balance.
Amex promises to give the ultimate customer experience when it comes to its concierge services. They claim that they have it covered on all bases. For example, when it comes to Amex Platinum, concierge concert tickets are a breeze to acquire. And it is not just that; this package also extends to other areas like eating at restaurants, booking flights, figuring out logistics and transportation when in a foreign city or country, veterinarian facilities, and even urgent care and assistance in case of a medical emergency.
The American Express Concierge Number
They also have a specific American Express platinum concierge number called the Premium Global Assist Hotline. This Amex concierge phone number will help cover all your traveling needs. Through this Amex concierge number, you can get money sent to you in an urgent situation, get weather updates, track baggage you can't seem to find, and even gain a new passport if the old one expires or goes missing.
The American Express App
To gain a better understanding of how to use Amex concierge services, you can also resort to their app, which is equipped with a user-friendly interface and multiple interactive features. With a layout that is quite easy on the eyes, all you need to do is tap the Account button and scroll your screen down until you find the 'Contact Us' button. From there, you can click on 'Chat with Us' to talk to automated chat messaging or a live customer representative, depending on how dire your situation is and what is the nature of the assistance required.
How to Avail American Express Concierge Service?
If you want to jump on the bandwagon and get all these perks for yourself, too, then the procedure for activating the American Express concierge service is quite easy and simple. After making sure you have the card which is needed, turn it around to reveal a phone number. If that doesn't work, find your account paperwork for that number. Once you call, their highly cooperative and understanding team will talk you through the process. Language probably won't be an issue because they correspond to 13 different languages.
The Chase Concierge Experience
One important piece of information to keep in mind when it comes to this company's package is that their resources are usually free of charge, with the exception of you paying a fee every time you buy something through this platform. But any correspondence and information-related queries are entertained without any costs.
Chase Bank has two variations for their concierge services, depending on the type of Sapphire Card you have. Those who have the Chase Sapphire Reserve and Chase Sapphire Preferred get the basic term of services, which allows you to reserve a table at your favorite restaurant, buy tickets for any event, organize elaborate gifts and send them to your loved ones, discover underrated tourist spots, or make provisions in terms of travel while you're still enjoying the trip. The limitation of this package is that if your card goes missing or you want to resolve a problem with billing, then you cannot rely on this amenity.
The other, more superior alternative is for those who have a Chase Visa Infinite Card. Chase Premium Concierge Services has all the utilities of the basic variant but an even greater diversity of places and brands to choose from at your disposal. This means that you will prioritize when it comes to booking tickets, spots at events, or saving seats at an eatery. Not only that, but you can talk to their Infinite Concierge whenever you want, round the clock. You just need to ring their concierge agent, and they will blow all your troubles away in no time. Just remember that it is an elaborate inconvenience then some follow-up might be conducted through email or phone.
Amex Concierge Better Than Chase Concierge: Fact or Cap?
We have collected some basic and important information for you to conduct a side-by-side comparison of both options and decide which one you want to select according to the context of use.
When it comes to quality of Customer Care, both had friendly representatives, but the ones from Chase showed more interest in getting to the root of the problem and were more meticulous and detail-oriented.
In terms of Waiting Times on the phone, Chase wins because they take approximately two minutes until you are able to talk to someone, while American Express's times can even extend up to a long and tiring waiting period of seven hours until you actually get to a representative.
If you are looking for Suggestions of places to go to visit or eat, American Express will provide you with around three proposals within a day. Chase, on the other hand, gives more recommendations, up to four but takes much longer than Amex, and the time frame for responses is around 72 hours.
Advantages of Using Concierge Services
What's not to like when it comes to this matter? Concierge services don't take pennies out of your pocket while also making your activities and processes as seamless and smooth as possible. Here are the reasons why you should definitely use a concierge service if you have access to it:
1. Contacts are Key: Concierges are powerful people. You will be amazed to see the extent of contacts and links they hold with just the right people in the right networks. It is their job to establish links with people who can get you in on places where most people won't be allowed entry.
2. Luxury is in the Details: The overall comfort is usually in the small elements of your hotel, resort, the vehicle of traveling, or seat in an over-packed venue. In simpler terms, these little details can make or break your day. This is when you will be happy that your concierge has your back. They will make sure that everything is perfect.
3. Efficient: It stops you from wasting your time waiting in lines or going to overrated places.
4. Customization: Concierges are the best people readers. One quick scan and chat, and they will know what your interests are and will tailor their recommendations according to your likes and dislikes.
Conclusion
Summing up, the ability of banks to offer concierge services to their customers free of cost is truly a marvelous thing. People who hold such prestigious and expensive cards should make use of this to optimize their recreational affairs. This would not only save them time but money too, keeping them far from any unnecessary annoyances or nuisances.
FAQs
Can Amex Concierge get sold-out tickets?
If you want to hit up a sold-out event, you should put in your request through either the phone number or the Amex platinum concierge email. There is no guarantee given in this matter, but things may work out for you if you try.
Why is Amex Luxurious?
The general assumption of Amex being luxurious is due to the high charges deducted for their services. Justifiably so, because there are many amenities that come along with it. Amex caters to a high-status clientele with large capital and money incomes who can spend accordingly.
What income do you need for Amex Platinum?
Maintaining a bank balance of 100,000 dollars for a year and reliable credit would maximize your chances of getting approved for The Platinum Card. But customers with incomes as low as 40,000 dollars per year might also get approved if they have good credit scores.