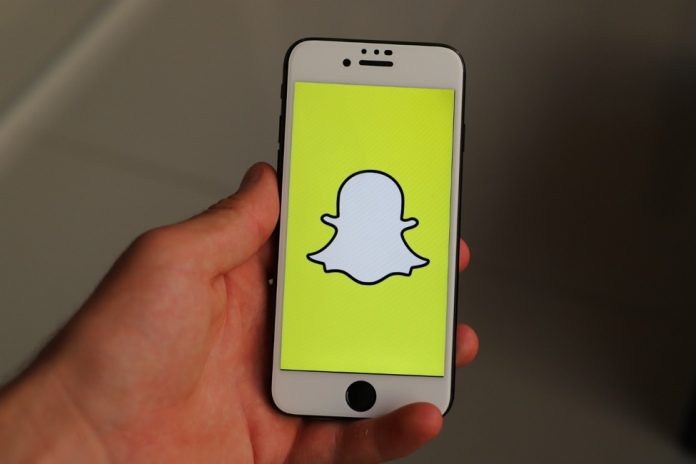 If you're a regular Snapchat user, you'd know what the snap score in your profile means. If you're new, you might be intrigued as to what this number in your profile indicates and who might have the highest snap score ever. Nonetheless, you've landed on the right page to get your confusion cleared; we've got you covered.
Snap score: what is it, and how to see it?
Your snap score indicates how active you are on the platform. Your activity can be receiving and sending snaps to your friends, posting stories frequently, and maintaining your streaks.
You can view your snap score by tapping on your Bijmoji, which will lead to your profile. You'll see a number right below your Bijmoji, which, my friend, is your snap score.
How do the scores increase?
Every time you send a snap or receive it, your snap score increases by one. The same goes for videos of 10 seconds or longer than 10 seconds. Your score also increases when you take part in group chats and post stories, though the exact system of the score for that is unclear.
What is the highest snap score ever?
Snapchat didn't show when someone joined Snapchat, but it does let you see other people's snap scores. Amongst the records, so far in 2022, the highest snap score is owned by Dion-19, with a score of over 237 million.
Your snap score only increases when you share live snaps as red or purple messages. Snapchat doesn't increase your score if the media is sent as a blue message within a chat. This leads to the question: what to do if you want to save a snap as part of your chat and not just send it as a streak?
Saving a snap you've sent
Recently, Snapchat introduced a feature to save the snap you've sent in the chat. When the app was first launched, this feature of sharing snaps was for a limited time frame, depending on the user. They can choose the snap to be viewed by the receiver for 1 to 10 seconds. Or click the infinity symbol to close the snap when the viewer wants.
If you're the sender
If you've just sent a snap to someone and want it saved within your chat, you can do so by following a few options. Remember that you can only save the snap if the other person hasn't opened it and only if the timer you've set is to infinity for a picture and a continuous loop for a video.
Method 1: from outside chat
After you've sent the snap, press and hold anywhere on that person's profile tab from your chat list, this will open a drop-down menu of options. You'll see the first option: "Save Snap-in Chat." Tap it, and there you have it. Your snap is saved!
This method, however, works only for the recent most snap.
Method 2: from within the chat
If you have sent more than one snap, and either you wish to save all of them or a selected few, then this second method works. Click the person's chat, and you'll see your sent snaps. Press and hold the snap of your choice. This will open a drop-down menu of options. You will see two options, "Save in Chat" and "Delete." Click the first one and congrats, and your snap is saved!
If you're the receiver
You can do that if you've received a snap and wish to save it in chat. The same conditions apply – the sender should have set the image display limit to infinity if it's a picture and no loop if it's a video.
Method 1: from outside chat
If you're viewing your friend's snap from outside the chat, you can save the snap as you view it with the help of the small arrow icon at the bottom right. Or by pressing the three dots at the top right. This will open a drop-down menu of options. Click the one that says "Save Snap-in Chat."
If you miss the chance and close your friend's snap by mistake, you can still save it by the next method mentioned below. There's one catch, though, you can only save it if you don't open a snap from another person after your friend. The moment you do, the save option goes for you.
Method 2: from within the chat
If you're viewing the snap from within the chat, you can only save it as long as you don't exit it after opening it. Press the snap and tap "Save in Chat" to save. The opened snap will display the text "Hold to Replay or Save."
FAQs
How to increase your snap score?
The simplest way to increase your Snapchat score is by sending and receiving maximum snaps or videos. One way to do that is by maintaining snap streaks with your friends. Maybe you might have the next-highest snap score ever!
How to recover from a lost snap streak?
If you forgot to send a streak within the 24-hour window and have lost your snap streak, or if the app is glitching and removing your streak, fear not; you can recover it. Go to settings. Under the support tab, tap "I need help." This will open another page with FAQs. Tap "snap streaks," then "let us know," and click "I've lost my snap streak." You will be given a form to fill out. After you're done, hit send. Your streak will recover in a day or two.
My snap score is not refreshing
If your snap score is not refreshing, it's because it's not supposed to refresh. Unfortunately, snap scores don't refresh very often. The score takes a few days to catch up to your activity. Try keeping track of your score to calculate shifts.
The bottom line
Now you know what a snap score is and who has the highest one. Moreover, you also learned tricks to save your snaps in chat and how to boost your score on Snapchat. Don't keep it to yourself. Share it with your friends, and let us know if you have other questions.