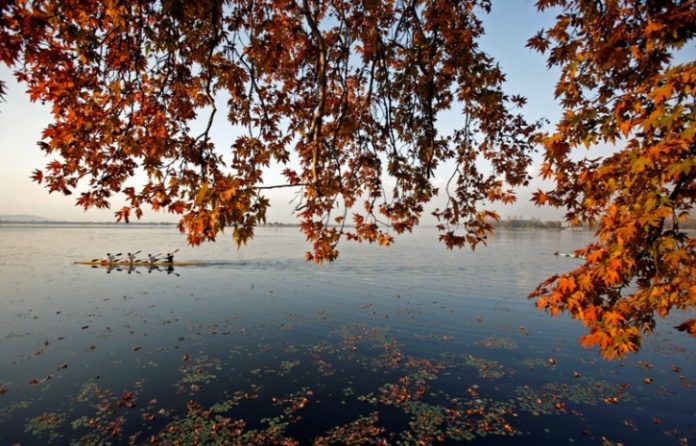 Visiting India at different times comes with various experiences and activities. This is one of the few countries full of diversity in landscapes, cultures, food, lifestyle, fashion, and even weather conditions. For example, suppose you visit India in autumn, typically from September to November. In that case, it is an excellent time to explore the entire country since it dipped in the spirit of autumn and is a favorite tourist destination from October to March.
This read will discuss the top things to do in India this autumn.
Rejoice in the Massive Festivities of India
The two most iconic festivals of India, the festival of lights, Diwali, and the celebration of Durga Puja, fall during autumn. If you are here, do not miss attending these super-charging festivities full of India's signature delicacies, chiming prayer ceremonies, traditional dancing, and loads of laughter. You can book these fests in advance. Various portals organize these festivity celebrations on a massive scale, open for all to experience at a basic fee. Most of these packages include all-you-can-eat food and drinks. If you are particularly interested in exploring the traditional styles of celebrations, then you can visit Northern India, particularly the states of Uttar Pradesh and Delhi, to explore Diwali's festivities. To explore traditional Durga Puja celebrations, you can visit Kolkata, the capital of West Bengal.
Pay a Visit to the Mesmeric Valley of Kashmir
Kashmir is known for its breathtaking scenery, exquisite flora, and scenic boat rides on the Dal. The place is even more beautiful at the time of foliage when the entire valley gets decked in shades of gold and rustic tones. So plan a fortnight retreat to explore this place's charisma as its whole. Stay in a houseboat for a couple of days, daze around the valley with a picnic basket, and you will want to keep coming back for more.
Take a Spiritual Sojourn to Kerala
Emerald landscapes, paddy fields, quaint towns, and clean, shimmery beaches, the Ayurvedic heaven of Kerala is the most breathtaking at this time of year. This is especially true if you love to immerse in the festivities of Onam, the harvest festival that occurs in Kerala at this time of the year. Onam is the most-avowed festival in Kerala, during which the entire air of this place gets illuminated with vibrant celebrations, excitement, and rich traditions. The site is infectious and a must-visit for the ones traveling to India during autumn.
Attend a Yoga and Ayurveda Retreat
Places like Rishikesh, Kerala, Goa, and Mysore, known for being the birthplaces of Yogic, Ayurvedic, and Spiritual immersions, become even more enchanting in the autumn and winter months. If you are traveling during this time of the year, sign up for a yoga retreat in Goa or one of these places. However, if you are traveling longer and are interested in exploring the master science of yoga on a more sincere note, enroll in Yoga teacher training in India. With a yoga teacher training in India or a yoga retreat, you are in for one of the most majestic times of your life, the memories and after-effects of which reverberate in your body and spirit forever.
Explore the Scenic Hill Towns of the North
The autumn season in India comes with the golden opportunity to explore the most scenic hill towns of Northern India, such as Shimla, Mussoorie, Almora, Ranikhet, Nainital, etc. These towns rejoice in the spirit of autumn with a temperate climate that stays between 20-25 degrees and soothing air dipped in the fragrance of fresh foliage. Check out the cafes at these places that serve freshly-cooked food and state-of-art dishes. Relish a wood fire pizza and a hot cup of cappuccino in the rustic ambiance of one of these cafes, and you will be in gourmet heaven.
Try Autumn Special Foods of India
India is rich in culture, colors, and food, with loads of food choices. The country is known for multiple cuisines suited for different taste buds and seasons. In ancient India, the yogis and Vedic experts believed that food should be consumed in sync with the temperature, weather, and clock. In essence, this is being followed even now. Hence, there are different foods for different occasions, terrains, and weather conditions. Try out special autumn delicacies in India full of beans, carrots, and leafy greens prepared with mild spices. Feel a burst of varying flavors in your mouth that tells you that autumn is here.
Visit the Beachside Heaven, Goa
Goa is known for garnering many experiences and is one of the most trotted places in India. The place is great for attending a relaxing retreat and soaking in the dazzling nightlife's glimmer. Tourists also visit it to explore this place's historic architecture, including the colonial-era churches and Portuguese-style architecture. Visiting Goa during the autumn season in India is a great way to spend a vacation when the touristy crowd is medium, and the weather is amazing to indulge in beachside activities. Try out the water sports here and spend a fun evening on a cruise.
Happy Vacay!
Author Bio:
Laura is blogging at Goa Yogashala, a website that offers the best yoga retreats and yoga teacher training for yogis worldwide. Always on the lookout for interesting places to visit. It took him 25 years to realize where the true calling lies, but once that was done, there's been no looking back. For the last ten years that she has been on the go, she has shared his travel experiences by writing about them.