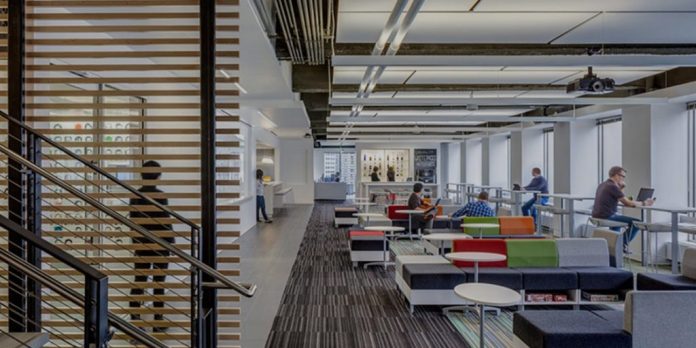 When it comes to business, efficiency is vital. That's why more and more companies are turning to hoteling software to help manage their workflows. But with so many options on the market, how do you choose the right one for your business? Check out our five tips below!
Hoteling software should be able to integrate with other systems.
For your hoteling software to be truly effective, it has to integrate seamlessly with your other business systems. Hoteling software that cannot incorporate will create more work in the long run and may ultimately cost you time and money if it's not right for your business.
Hoteling software should have all the features you need.
When choosing hoteling software, make sure it has at least these three capabilities:
Hoteling reservations
Let's users book space for a specific period in advance or on the fly through real-time dashboards that show open rooms and their availability schedules, allowing employees to choose from available rooms based on their needs. Hoteling software should also include room availability alerts, so users don't miss out on any opportunities to reserve space. Hoteling software allows you to manage your office space with ease!
Hoteling check-in/out
Let's employees sign into or out of a workspace without having to print passes and badges, saving time for both the employee and your organization.
Hoteling reporting
Presents usage data in an easy-to-read graphical format so that you can track customer behavior, occupancy rates, and more.
Ask the vendor if their software has these features before signing up!
Hoteling software should be easy to use.
Nobody wants hoteling software that's difficult to navigate. So when evaluating different options, test out how user-friendly each one is. The last thing you want is for your employees to struggle with the software and waste time trying to figure it out.
Keep in mind that many hoteling software vendors offer free demos or trials so you can test before purchasing.
Hoteling software should be scalable to grow your business.
As your business grows, you'll need hoteling software that can grow with you. Ask the vendor about their scalability plans and how they can help your business expand.
Hoteling software should meet your budget.
There are hundreds of hoteling software options today, each with different features and price points. To ensure you get what's right for your business, do some research before making any decisions about which one is best suited for you!
Hoteling software has become an essential tool for businesses of all sizes. By following these five tips, you'll be sure to choose the right software for your needs and maximize your business efficiency!
Wrapping UP
The bottom line is that Pc Bundler's research shows that there are many different types of hoteling software to choose from, and the best one for your business will depend on your specific needs. By taking the time to research your options and ask the right questions, you can find a solution that fits both your budget and your requirements. Have you chosen a hoteling software yet? If not, which of these factors is most important to you?