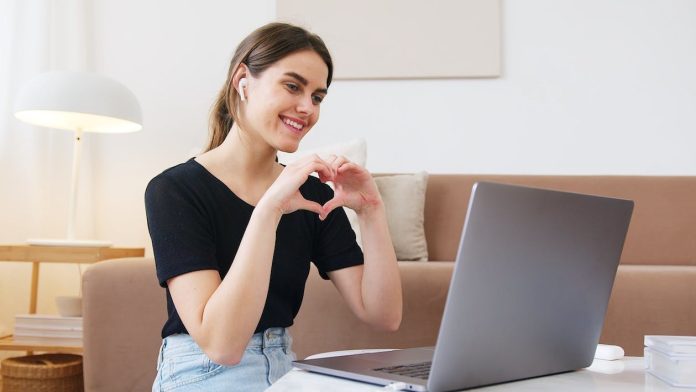 Are you someone who enjoys making new friends and widening your social circle? Look no further than Omegle, the leading online social networking site for making new friends. Omegle, with its user-friendly features, allows you to have video chats with random people worldwide. What's best? It is totally free! Through the online browsers on your cellphones and laptops, you can seamlessly access Omegle. You can also enhance your video chatting experience if you learn How to Flip Camera on Omegle. This will let your easily switch between your front and back cameras during conversations.
Unfortunately, many individuals encounter issues with their camera alignment while using Omegle; how to use the back camera on Omegle? How to invert your camera on Omegle?
Fret not because we've got your back! This article provides a comprehensive guide on how to flip your camera on Omegle. We'll cover each device, whether you're working with an iPhone, laptop, or Android phone, to assist you in resolving the problem.
The Omegle back cam issue can be quickly fixed by our thorough instructions. So, prepare to take charge of your camera and take advantage of Omegle's uninterrupted interactions with new friends!
How to Flip Camera on Omegle?
If you like video chatting on Omegle and want to display things in the background using your phone's rear camera, you may run into a problem because there is no built-in feature to flip the camera. While we hope Omegle fixes this problem soon, there is a workaround you can employ in the interim to address your concern regarding how to use the back camera on Omegle.
Unfortunately, there is no camera flip option when browsing Omegle and interacting with another person through video chat using the Google Chrome browser on your Android or iPhone.
So, how to switch cameras on Omegle?
You can navigate around this by using the Opera browser. By installing the Opera browser on your phone, you can effortlessly flip the camera before video chatting with people on Omegle. This browser streamlines the procedure, making it convenient for this purpose. Moreover, you can download the Opera browser for your phone via fast links in the App Store or Google Play Store.
How to Flip Camera on Omegle on Android Device?
Search for and install the Opera Browser from the Google Play Store on your Android smartphone.
After installing, use Opera and enter 'https://www.omegle.com/' in the search bar.
You will now be on Omegle's main screen. The browser will ask you to choose the 'Video' option.
Accept the terms and conditions before tapping the 'Confirm & Proceed' button.
When asked, grant all camera permissions requested by the site.
Once you've provided the required permissions, you can quickly alter the angle of your camera to front, rear, or default. This lets you use the front or rear camera for your Omegle video conversation.
Simply hit the 'Done' button after picking the desired camera setting.
Congratulations, you are all set to begin!
How to flip camera on Omegle iPhone?
The Opera browser is essential to resolve the issue of how to switch camera on Omegle iPhone. Go to the Apple App Store to install the Opera web application on your iPhone.
You can also turn on camera flipping in some versions of the Safari browser by following these simple steps:
Navigate to the Omegle website using the Safari browser.
Look for the 'Flip camera' option under Settings in the top-right area.
By selecting this option, you can access your iPhone's cameras. To choose the preferred camera for your Omegle video conversation, toggle between them.
If you're wondering how to flip the camera Omegle ios' old versions, try opening the Opera browser on earlier iPhone devices and follow the same procedures recommended for Android users.
How to invert camera on Omegle on laptop?
Keep hitting the "Flip Camera" link at the top of the viewfinder/system preferences until you obtain the correct orientation on your laptop to flip the camera.
If you inadvertently turn the camera upside down or face it upwards, the camera stream may invert or spin 180 degrees.
To fix this, use the following steps:
Once you've made your selection, go to 'Settings.'
Then select 'Camera Settings.'
Scroll to the bottom and select 'Camera.'
Find and turn the green-colored switch next to the 'Mirror Front Camera' to the ON position.
How to fix inverted camera on Omegle?
After understanding how to flip your camera on Omegle, your video chatting-related issues are almost resolved. However, you might still need help with camera inversion or switching, even after activating system preferences.
So, how to make omegle not inverted? How to invert camera on Omegle iPhone or Android?
Don't worry; the following list is all you need to learn how to invert Omegle camera on Mac, iPhone, or Android.
Relaunch your browser: Sometimes, the problem is just transitory and is caused by a bug in your browser. Close and reopen the browser to determine whether the issue still exists.
Check your camera parameters: Make sure your camera isn't set to invert or flip in its own settings. Moreover, check for any physical switches or settings that could regulate this if you're utilizing an external camera.
Switch your browser: Use a different web browser to determine whether the problem is limited to the one you used. Popular browsers include Chrome, Firefox, and Safari.
Try Omegle on a different device: If you have access to another camera-equipped device, such as a smartphone or tablet, try using Omegle on that device to determine if the issue is limited to your present device.
Clear the cache in your browser: Cache and cookies can occasionally cause unusual performance. Clear your browser's cache and cookies before attempting to use Omegle again.
Update browser and camera drivers: Ensure your browser and camera drivers are current. Compatibility concerns might arise from outdated software.
Restart your device: A simple restart can resolve Many software-related problems, including an inverted camera on Omegle.
Try your camera with the other applications: Check whether your camera functions properly in other programs (such as Skype, Zoom, or Microsoft Teams). If the problem persists across many apps, it's likely a camera issue.
Upgrade Adobe Flash Player (if necessary): Omegle may use Adobe Flash Player for some functionalities. Check that your Flash Player is up to date.
Examine Omegle camera settings: Here is what to do if you don't know how to turn the camera on Omegle. Start by accessing the camera settings when on Omegle, then click on the camera symbol in the top left corner of the chat window. Check that your camera is set appropriately.
Contact Omegle customer service: If the issue about how to invert the camera on Omegle persists, you may contact Omegle's support staff for more assistance.
Conclusion
Omegle offers a distinctive platform for meeting people anywhere in the globe, but camera problems sometimes detract from the overall user experience. You can easily flip or invert your camera on Omegle once you understand how to flip camera on Omegle by following the directions in this guide. Whether you use an iPhone, Android smartphone, or laptop, your Omegle experience remains smooth and successful.
It's essential to check your devices' settings, change the camera preferences, and handle any bug fixes. Additionally, ensure your camera is oriented in a correct alignment for uninterrupted video conversations on Omegle and social interaction. If you follow these recommendations, your time on Omegle can be full of meaningful contacts and engaging talks.
FAQs
Why is my camera inverted on Omegle?
The camera on Omegle does not intentionally or purposefully invert. Because Omegle's images are mirrored, much like how we view ourselves in a mirror, the camera seems upside down.
How to run Omegle in Dark Mode?
Users can activate Omegle's dark mode using add-ons or third-party browser extensions. This modification choice changes the chat interface to a visually attractive black theme.
How to invert Omegle camera on mac?
Finding a quick fix while trying to turn the camera on your MacBook can be difficult. Unfortunately, there isn't a simple way to turn the built-in camera around. Installing an external webcam on your MacBook and manually rotating it to provide a rearview perspective are your only practical options.