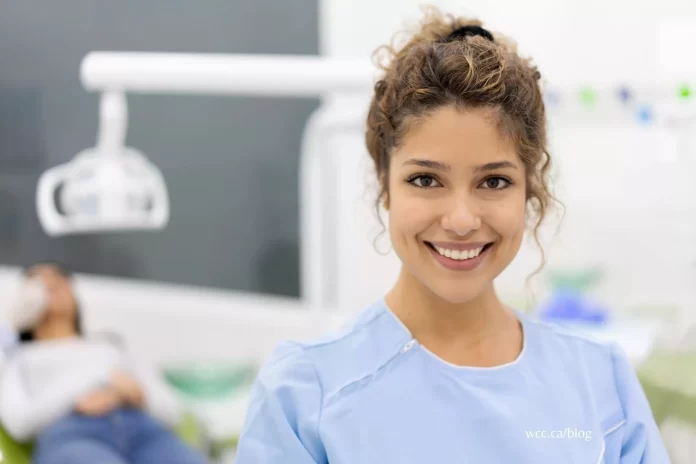 Managing a dental practice involves several responsibilities, including insurance claims and billing. It is not unknown that insurance claims and billing can be a challenging and time-consuming process that demands attention to detail and accuracy. Fortunately, dental practice management software is revolutionizing how dental practices handle insurance claims and billing. This blog post will discuss how dental practice management software makes insurance claims and billing more manageable, efficient, and time-saving. We'll explore the role of dental practice management software in streamlining your business operations so that you can maintain top-notch customer service while cutting costs!
Claims Automation
One of the most significant benefits of using dental practice management software is that it automates claims. The software can identify and fix inaccuracies during shares, substantially increasing acceptance rates. Plus, automated software can easily handle the critical tasks of insurance verification and eligibility checks, reducing the workload of the dental team. Automated claims software facilitates repetitive tasks and ensures that claims are quickly processed, leading to faster payments and increasing revenue.
Enables Future Business Growth
Dental practice management software provides excellent options for ADA codes, analytical reports, and customized settings that enable dental practitioners to track their finances and improve the quality of patient care. This data can help you make informed decisions about your dental practice, monitor billing patterns, determine which insurance companies give you the most business, and identify which other dental marketing ideas will help you grow your business.
Reduction in Errors
Human error is inevitable, and when it comes to medical billing, it can be costly. Errors in paperwork can be rejected by insurance providers, delaying payments for the services provided. However, using dental practice management software reduces the chance of mistakes in the billing process. The software is programmed to detect and resolve inconsistencies that could result in claim rejection. By using dental practice management software, you can minimize the human error component in billing and claims, improving cash flow and significantly reducing inefficiencies and denials.
Streamlined Insurance Billing
There is no doubt that insurance billing can be frustrating, given the number of different providers and their payment plans. Fortunately, dental practice management software can make billing more manageable. The software encompasses all the necessary tools that simplify the insurance billing process, and it can handle patient coverage for multiple insurance companies. The software can accurately assess a patient's range with advanced filters and produce a clear and definite claim. This streamlined billing process saves time and makes insurance claims more manageable.
Providing Accurate Reports
Dental practice management software can generate detailed reports to understand practice financials better. These reports help track and measure business performance through KPI metrics. With reports generated from the software, dental providers can see which insurance plans perform better than others, how long it takes to collect payments, and what treatments represent the most successful billing opportunities.
Offering Security and Convenience
Dental practice management software ensures the safety and security of financial data by implementing stringent security protocols that safeguard patient data and financial information. Additionally, software solutions enable dental professionals to access the data from anywhere, streamlining workflow and saving time. Dental practice management software is accessible through secure, remote servers and can be accessed online 24/7.
Quick Payment Processing
Without insurance billing software, the dental team must manually file and verify claims, which can take days or weeks to process. With dental practice management software, dental teams can process insurance claims and payments quickly. The software allows teams to receive instant feedback on submissions, reducing the time needed for manual follow-ups or denials. Ultimately, quick payment processing leads to an increase in cash flow, making it easier for you to manage your practice's finances.
Increasing Practice Efficiency and Productivity
Dental practice management software improves office productivity and allows dental teams to work more efficiently. By automating many of the manual tasks associated with insurance claims, billing, and bookkeeping, dental practice management software enable dental teams to focus on providing quality dental care to their patients. This increased efficiency allows dental practices to handle more patients and provide better and more efficient treatment.
Enhancing Patient Experience
Dental practice management software can help improve patient experience by reducing waiting time, automating patient communication, and scheduling online appointments. Patients can access their records, fill out forms, and pay their bills online. Therefore, patients are more likely to choose a dental practice that is tech-savvy, efficient, and patient-centered.
Conclusion
Using dental practice management software can simplify and streamline insurance claims and billing, making the overall financial management of your dental practice more efficient. It helps dental procedures save time and money, reduces administrative errors, and improves financial management. Dental practices that have not fully embraced technology in dentistry should take a step in the right direction and invest in dental practice management software. Using this software will improve their ability to manage the administrative side of their dental practice and lead to better patient care.